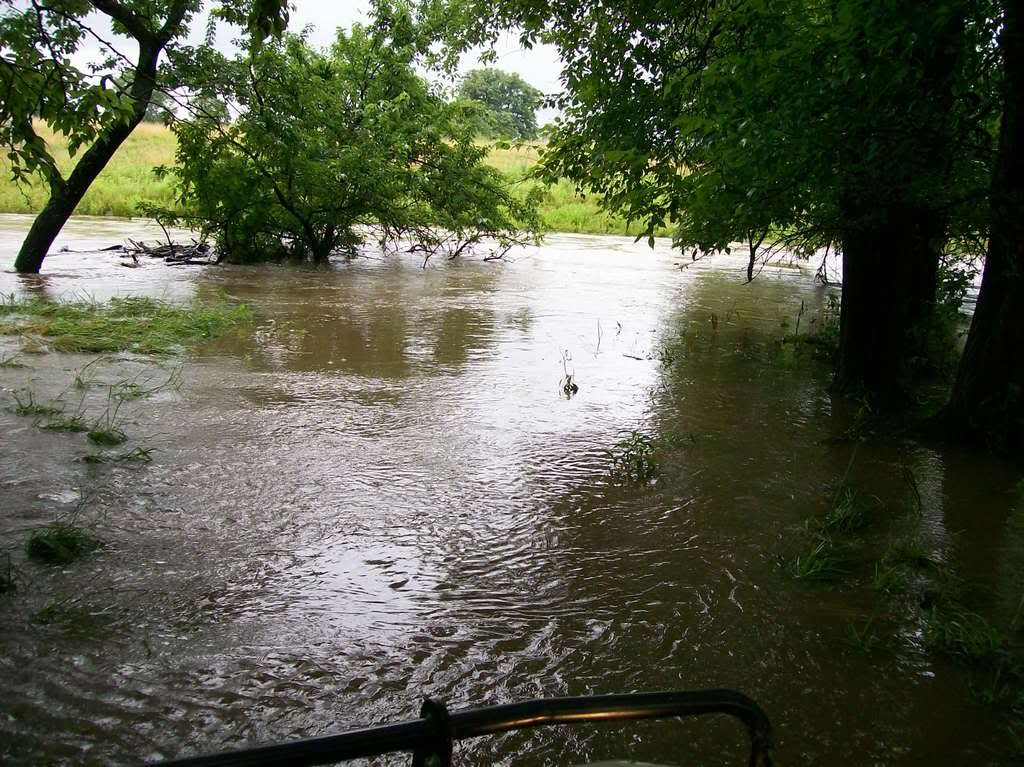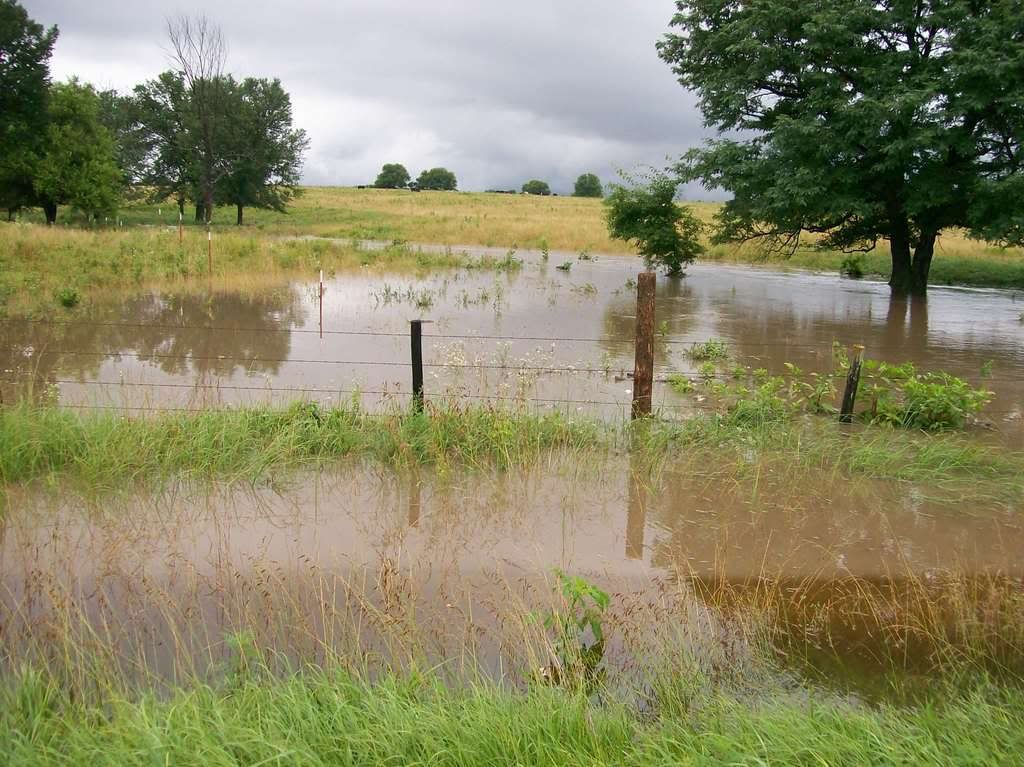 It rained pretty much all weekend. Dad took C out and got some pictures of the high water around the house. We've had a lot of rain at our house and I know that Dad has had more than we have. I'm not sure what the total rain amount was, but it was a lot. Last year was a busy year for crop insurance adjusters because of the dry weather and it's looking like this year will be about as busy except it will be for the opposite reason.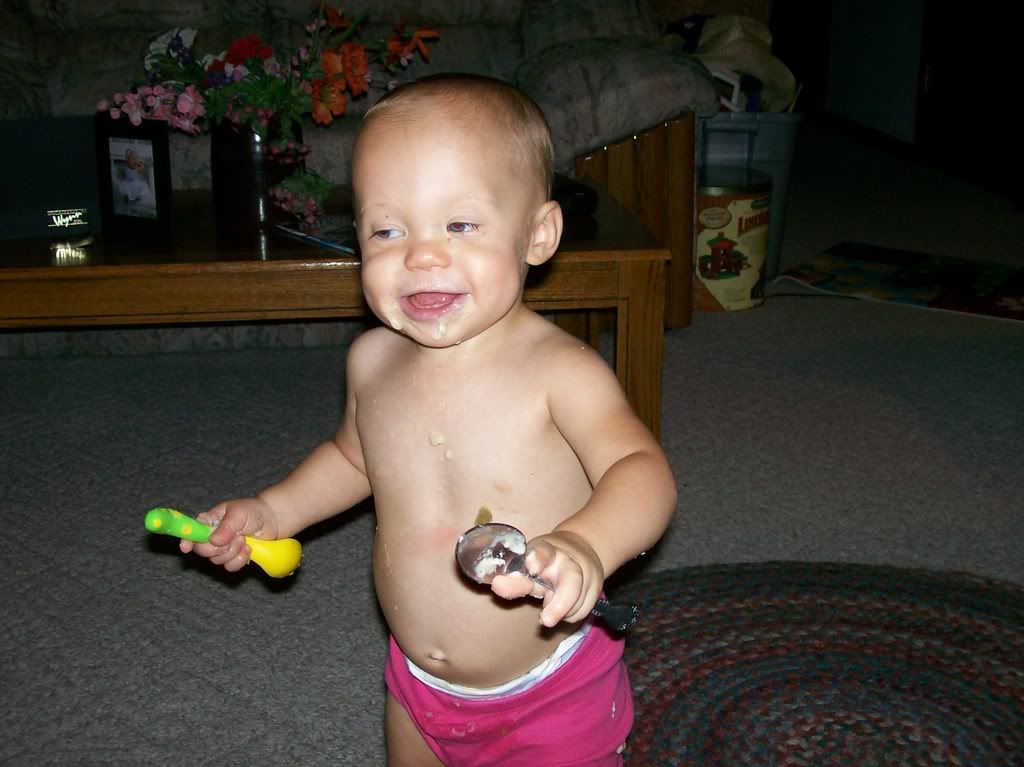 Avery has really became independent since the last time I watched her. Friday night she wanted to feed herself and she did a pretty good job, but she didn't want anyone to touch her spoons. She tried feeding herself with a regular teaspoon and then I gave her a smaller plastic spoon to try. Instead of putting down the teaspoon she just decided to use both of them. Somehow she got away from us at the table and was walking around with both spoons and food all over her.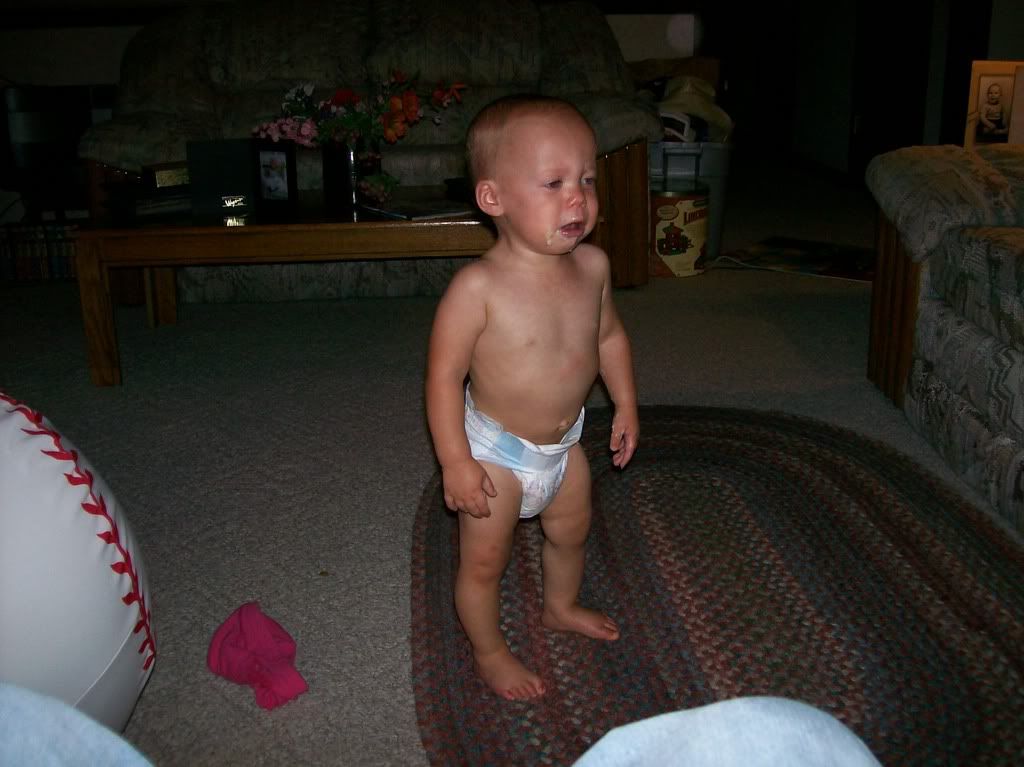 Avery was not happy when her mommy took her spoons away.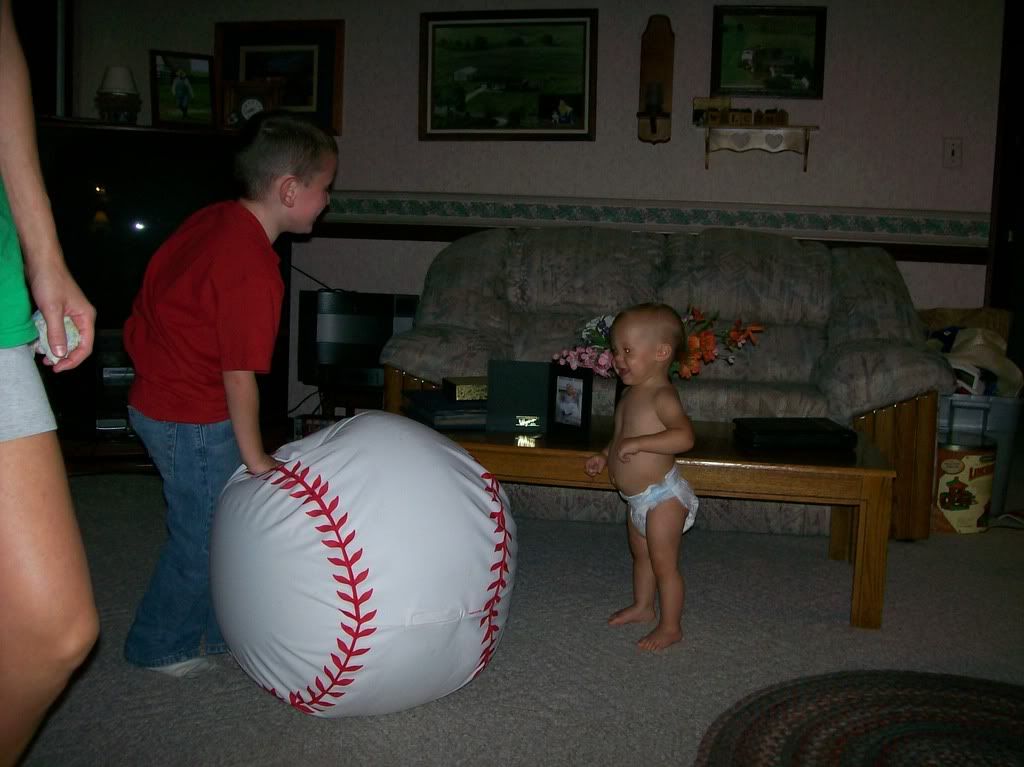 Once C started playing with her, Avery forgot about her spoons and got in a better mood.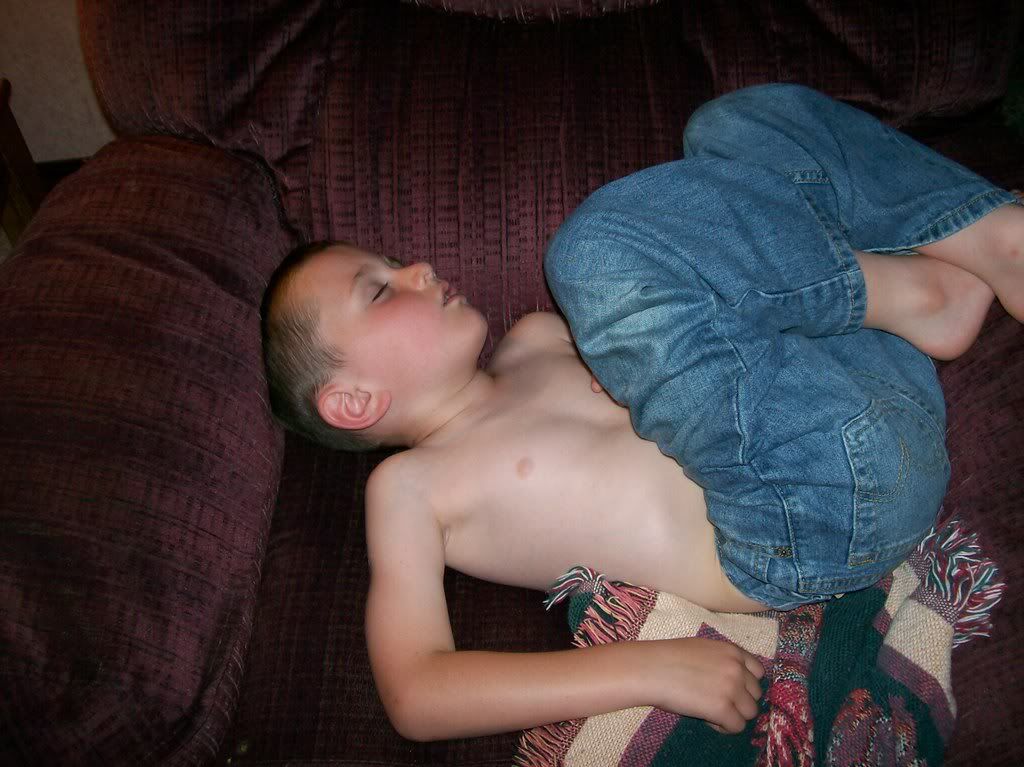 This picture was from Saturday night. C was worn out. He got on my lap that night and I rocked with him for a little bit and then I had to get up. I came back just a couple of minutes later and this is how I found him. Anyone who knows C knows how rare it is for him to just fall asleep. He must have been really tired. When I left on Sunday C decided to stay with his Papa Kerry for a few days. Dad is bringing him to me this afternoon. J and I are both ready for him to come home.
Have a Happy and Safe 4th of July tomorrow!