On Wednesday C finally got to meet the "dinosaur skeletons" that he's talked about for months. He loved it. Honestly I wasn't all that excited about that particular museum, everything there was evolutionary which I just don't agree with. I guess the good thing was C can't read so he all he saw was a big monkey that had been stuffed and not the heading above it that called it our relative. After the Museum of Natural History we went to the Air and Space museum. I think I read or heard that this museum is the most visited and I would believe it. Every time I've been there it's been crowded. It is pretty neat because they have planes hanging from the wall. C spent some of his vacation money there on a space shuttle. Right now my favorite museum, American History, is closed for remodeling so I was a little disappointed when I found out. I did get a nice surprise because they put a few things in a section of the Air and Space museum so I did get to see a little bit. We saw Mary Todd Lincoln's Dress, Lewis & Clark's compass, Archie Bunker's chair, the signpost from MASH and the highlight for my side of the family - the mold that made the Lambie Cake molds.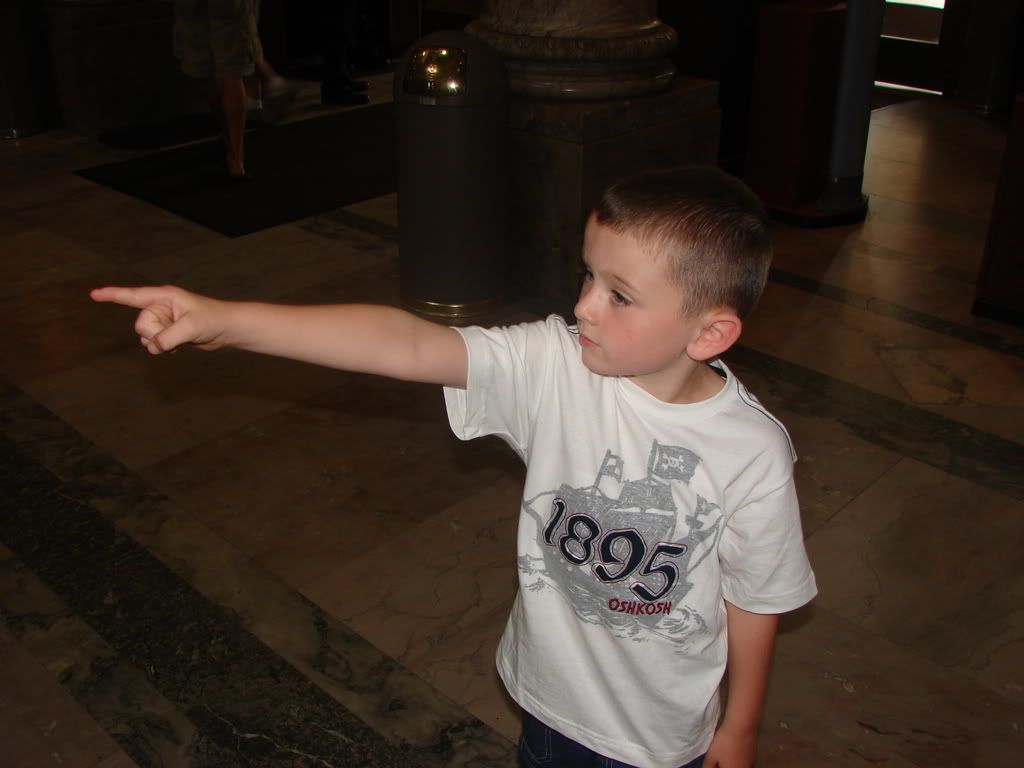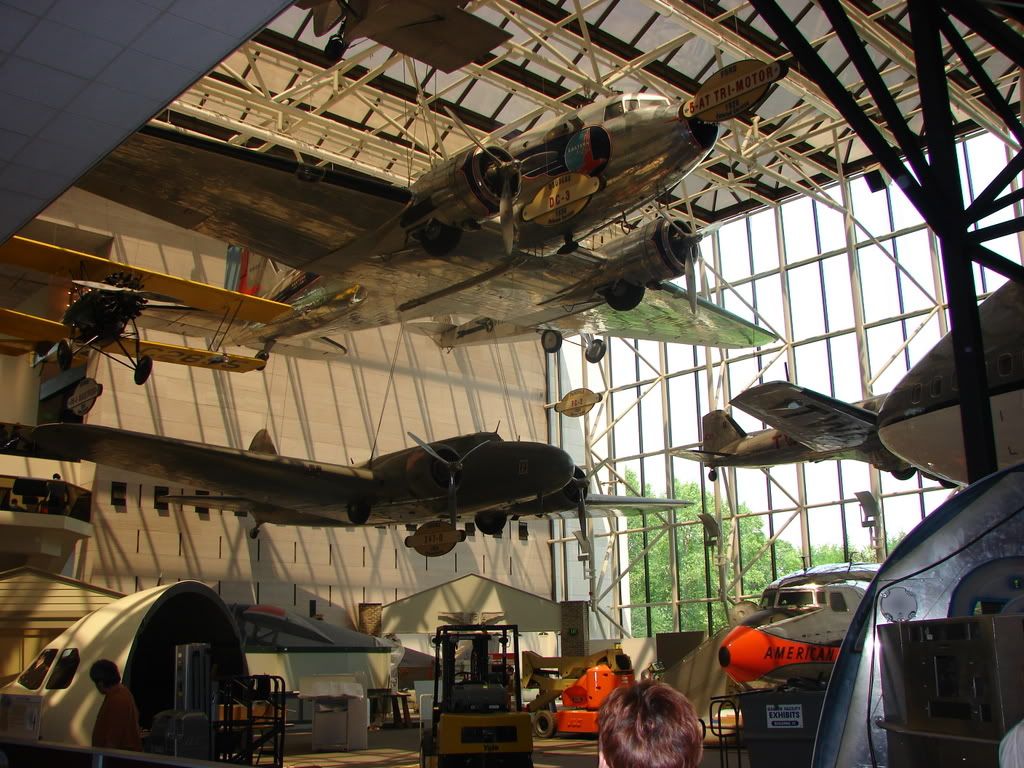 Wednesday evening was the Night Tour of the monuments. The advisors had to dress up and the kids wore their official dress. We loaded up on tour buses and drove around to the different monuments. I've done a night tour before and it is one of my favorite things to do. We got to the Lincoln Memorial just as it was starting to get dark. That is such a neat sight. We tried to take pictures, but they just don't do it justice. The monuments we saw were: Iwo Jima, WWII, FDR, Lincoln, Vietnam, Korea, Thomas Jefferson and ended at the Ulysses Grant memorial. Each night the kids had something called Reflections and their reflections took place on the steps of the Grant memorial facing the capital. It was an awesome sight.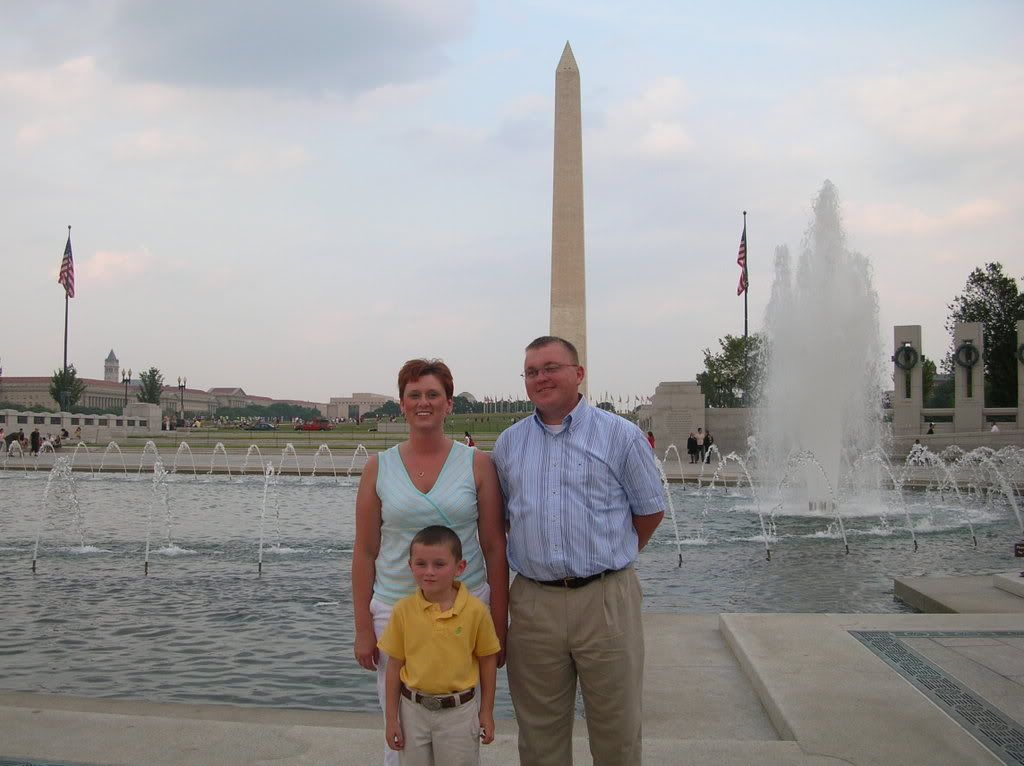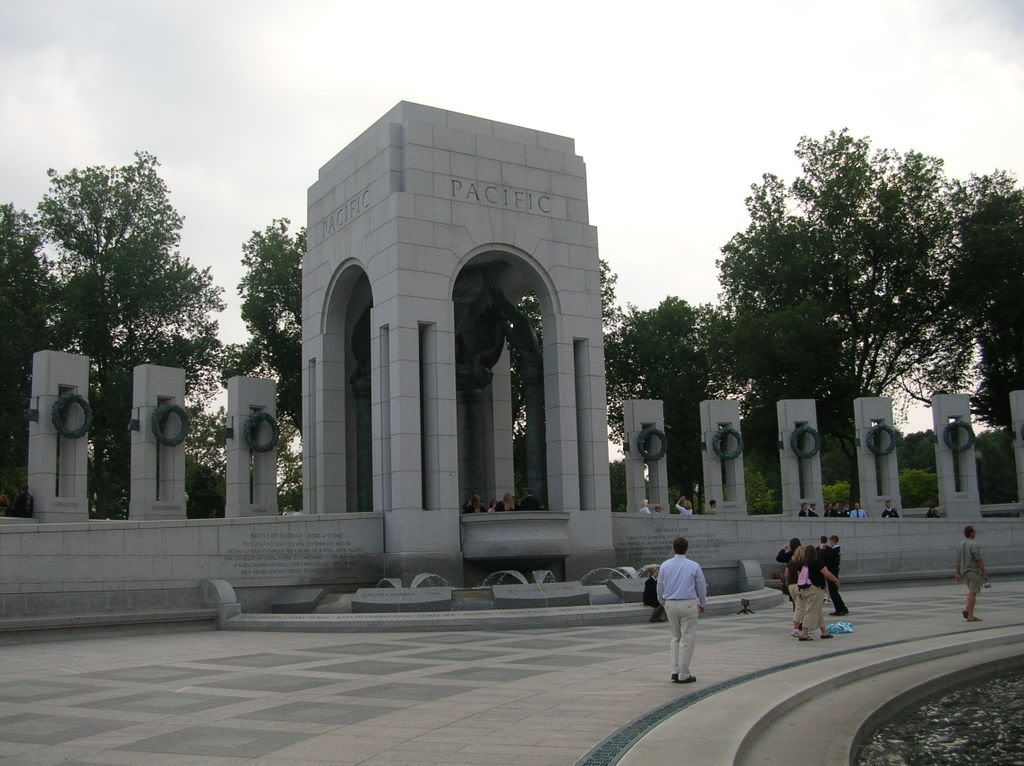 These were at the WWII Memorial. The stars that C is standing in front of represent 100 lives lost. There were over 400,000 KIA. This number does not include MIA or those who died from their injuries. At each end of the memorial at the walkways they have Atlantic and Pacific inscribed on them. Underneath each end lists the major battles that took place in each ocean. There are pillars for each state and territory that was a part of the US during the war. The wreath on each one is oak leaves and wheat. The oak leaves represent industry and the wheat represents agriculture.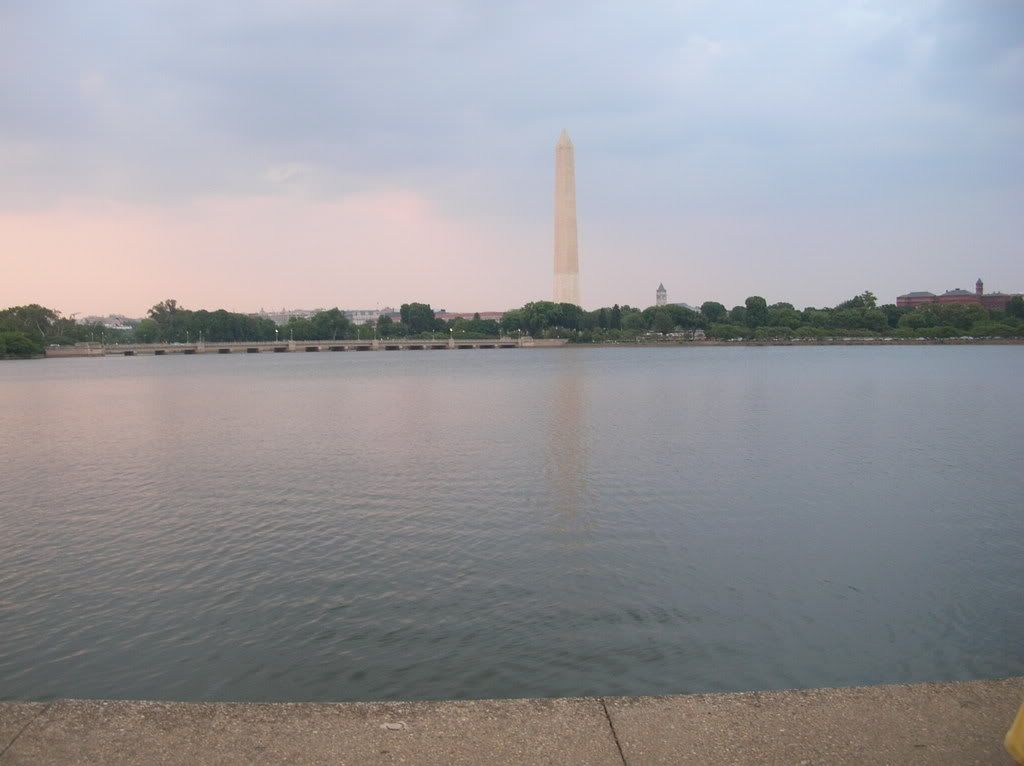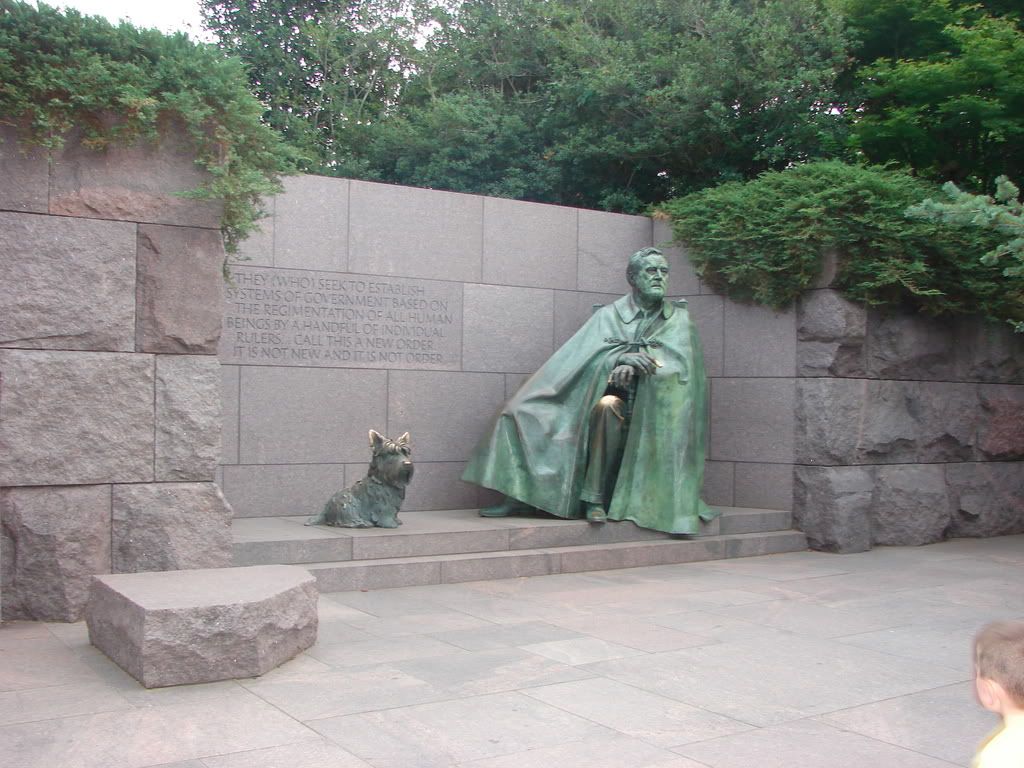 These are from the FDR memorial. His monument is right at the edge of the Potomac.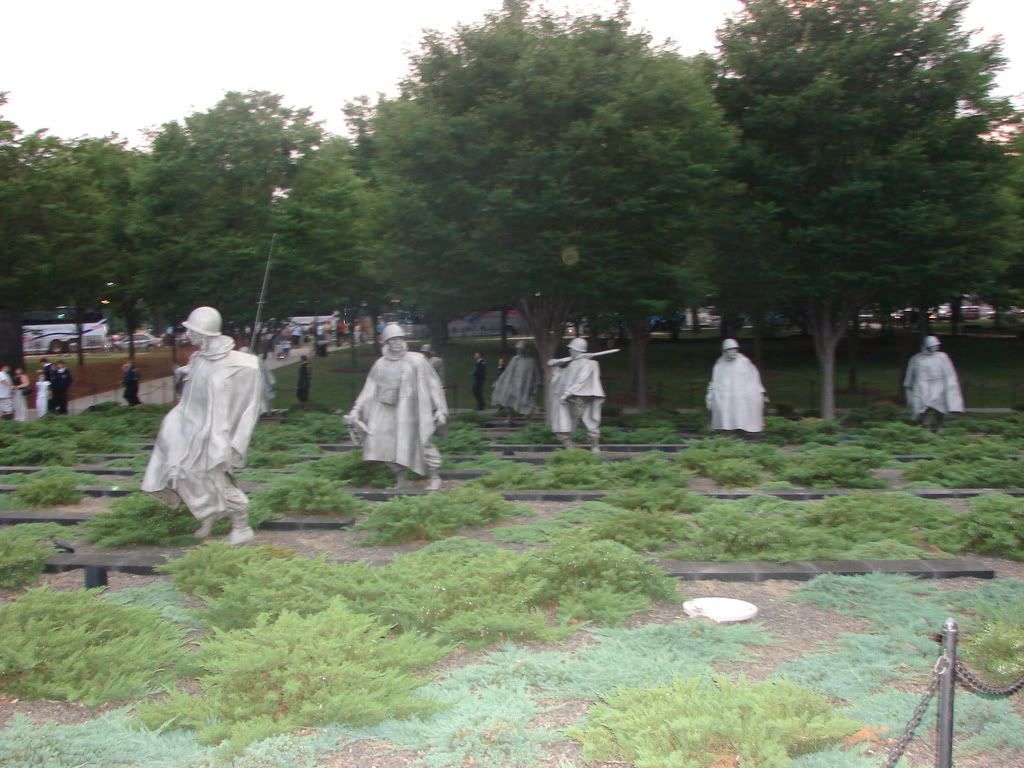 This is the Korean War Memorial
Vietnam Memorial
Lincoln Memorial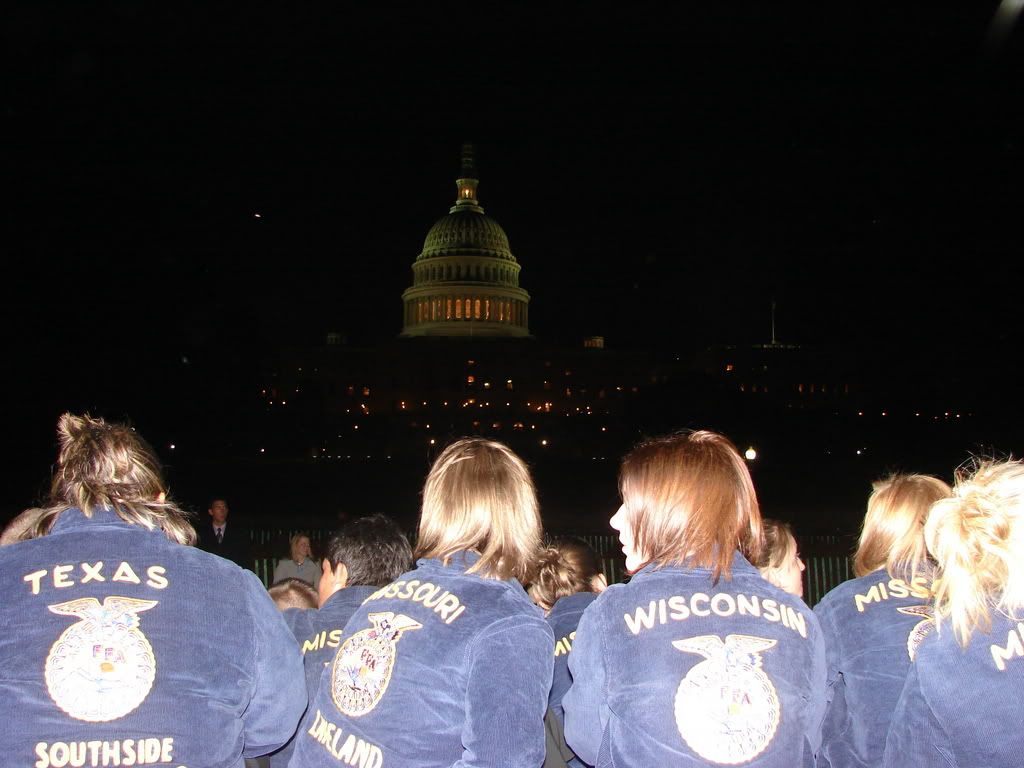 Refelctions at the Ulysses S Grant Memorial