Thursday: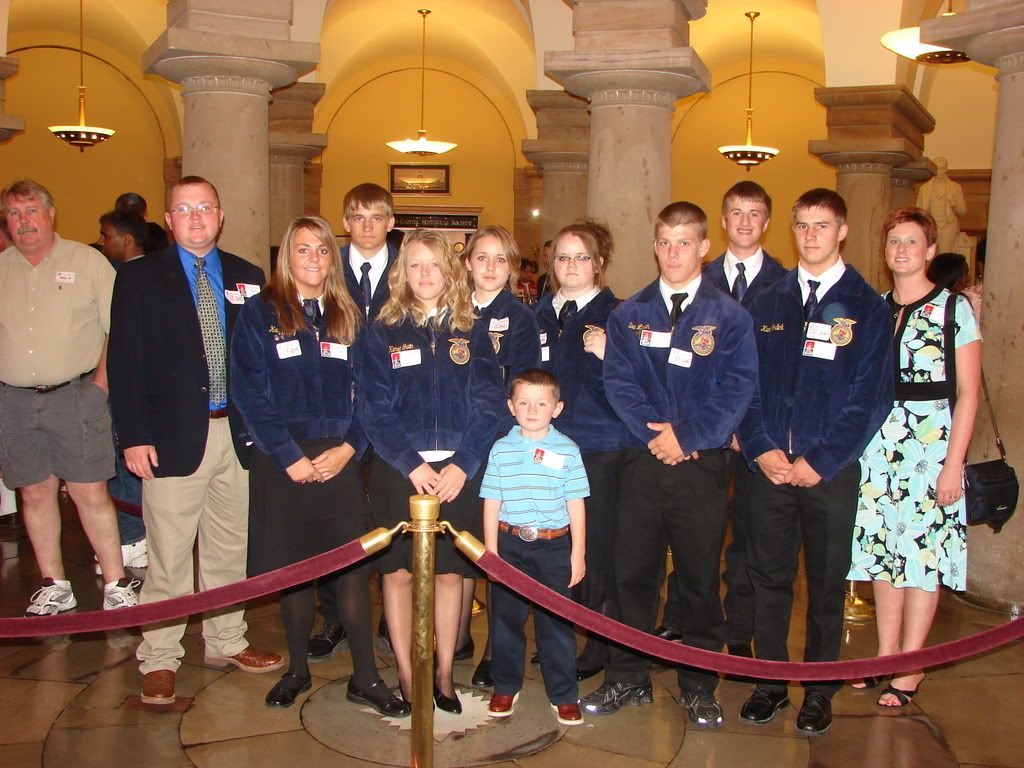 Standing in the Capitol in the exact center of Washington DC. All of the roads from DC come from this point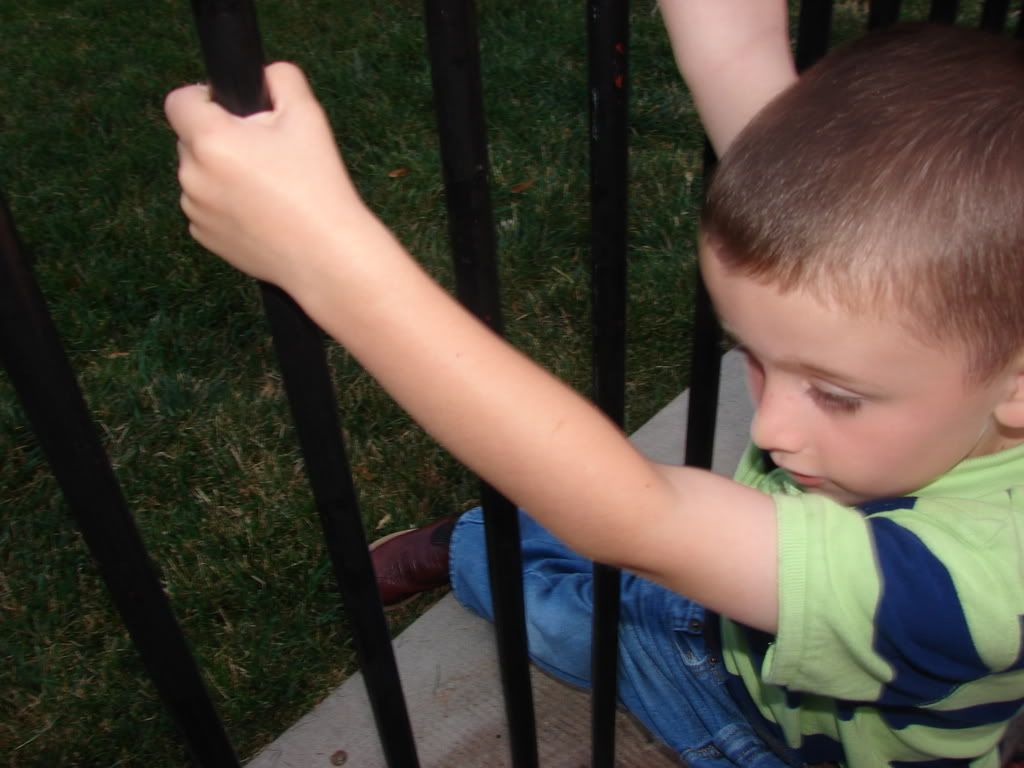 Thursday night we walked by the White House and C put his foot on the lawn.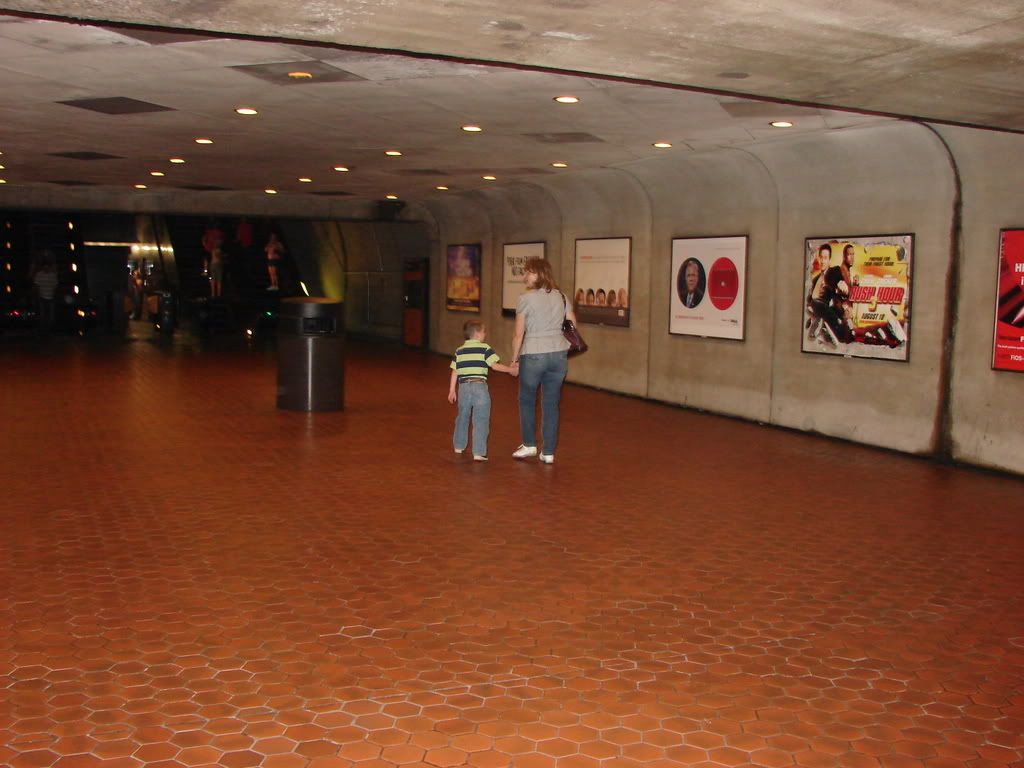 C's new friend Kathy from South Dakota
Friday:
JFK's grave at Arlington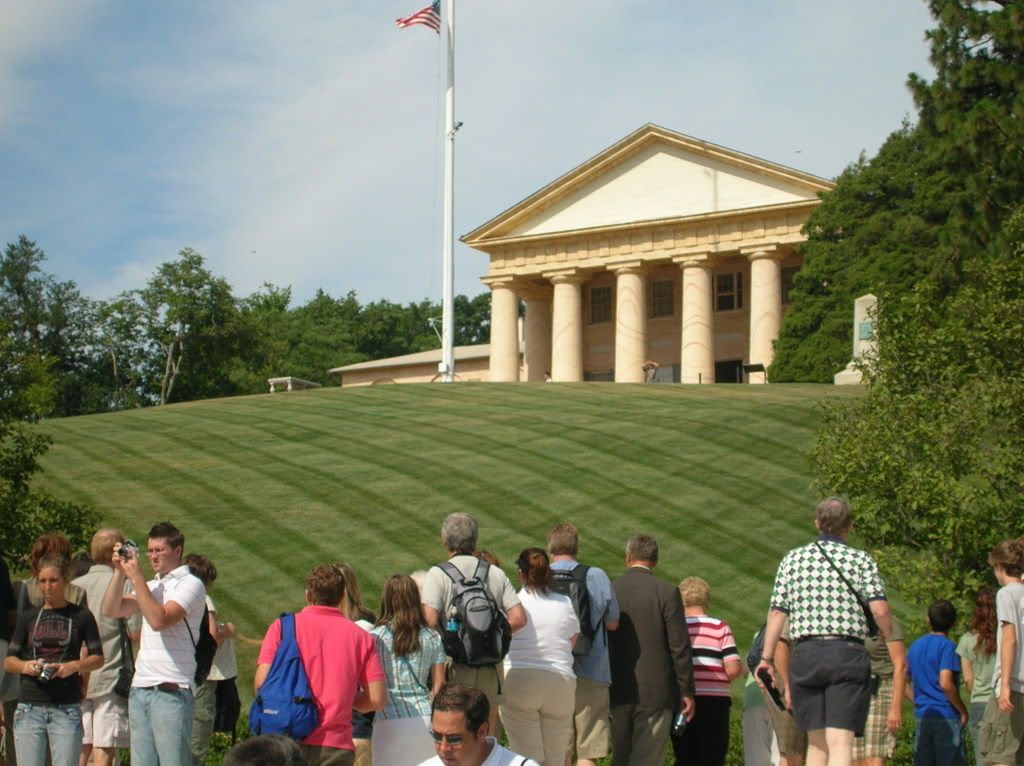 View of Arlington House from JFK's grave. Arlington House actually belonged to Robert E Lee's wife who was the Great-Granddaughter of Martha Washington (from her first husband)The union took the house from Lee due to a technicality during the Civil War. The Lee family never lived there again after the war.
Friday afternoon we went to Mount Vernon. We bought C a 3 cornered hat and he loved it. He wore it the rest of the day on Friday, all day Saturday and then on the way home Sunday.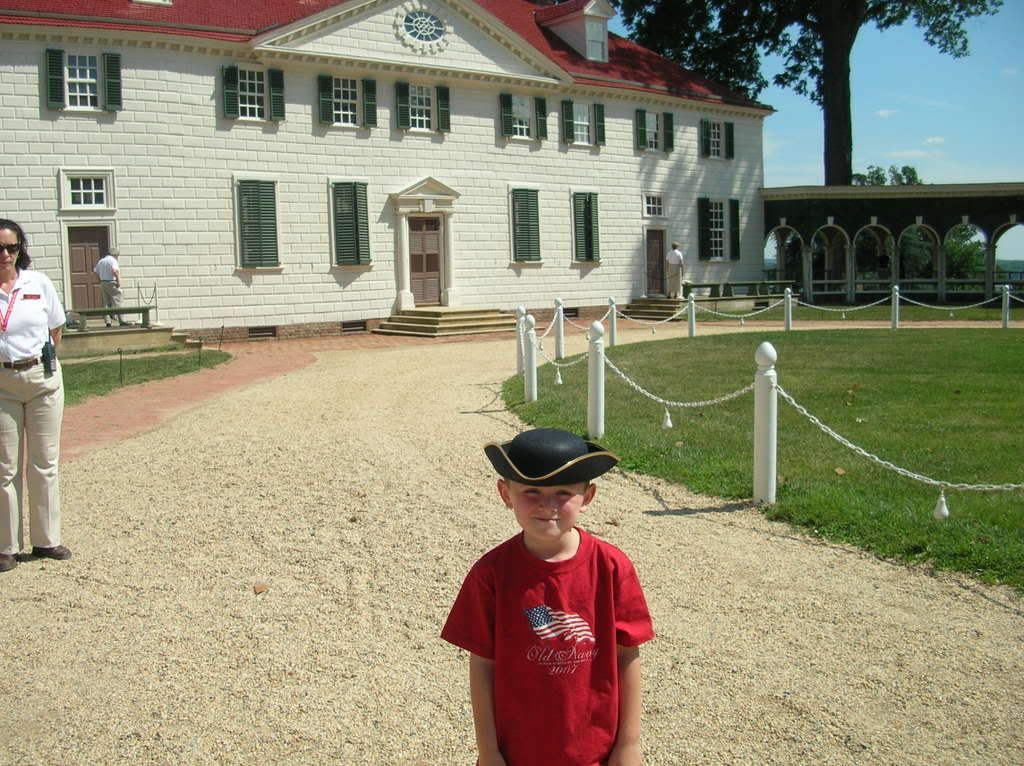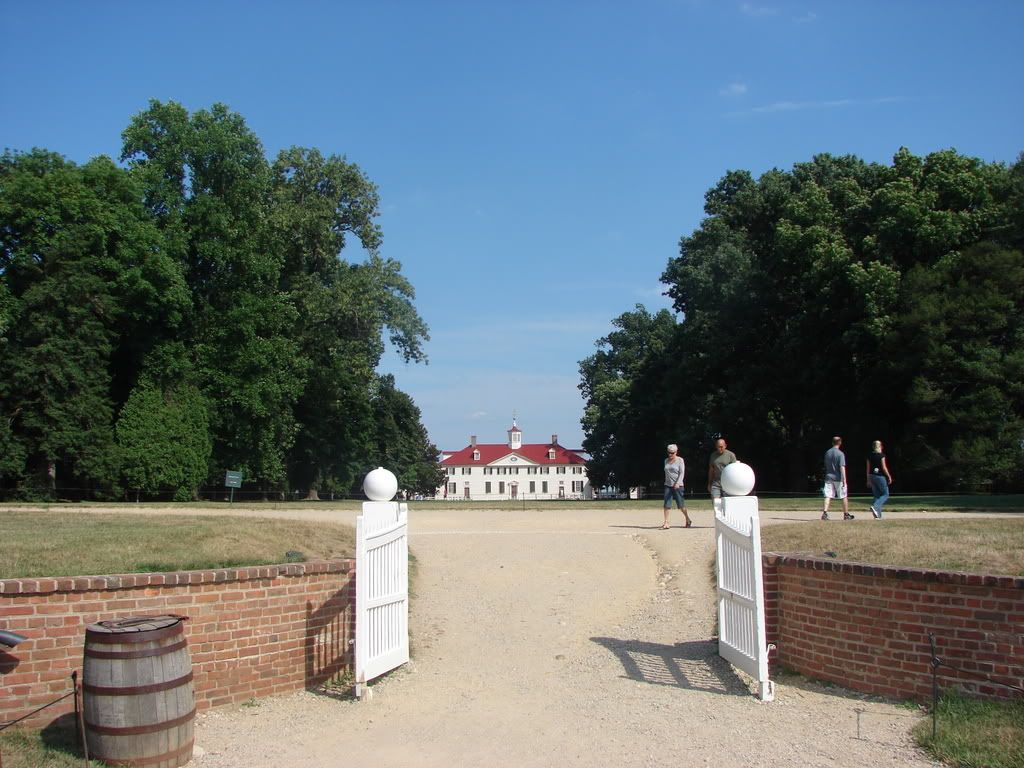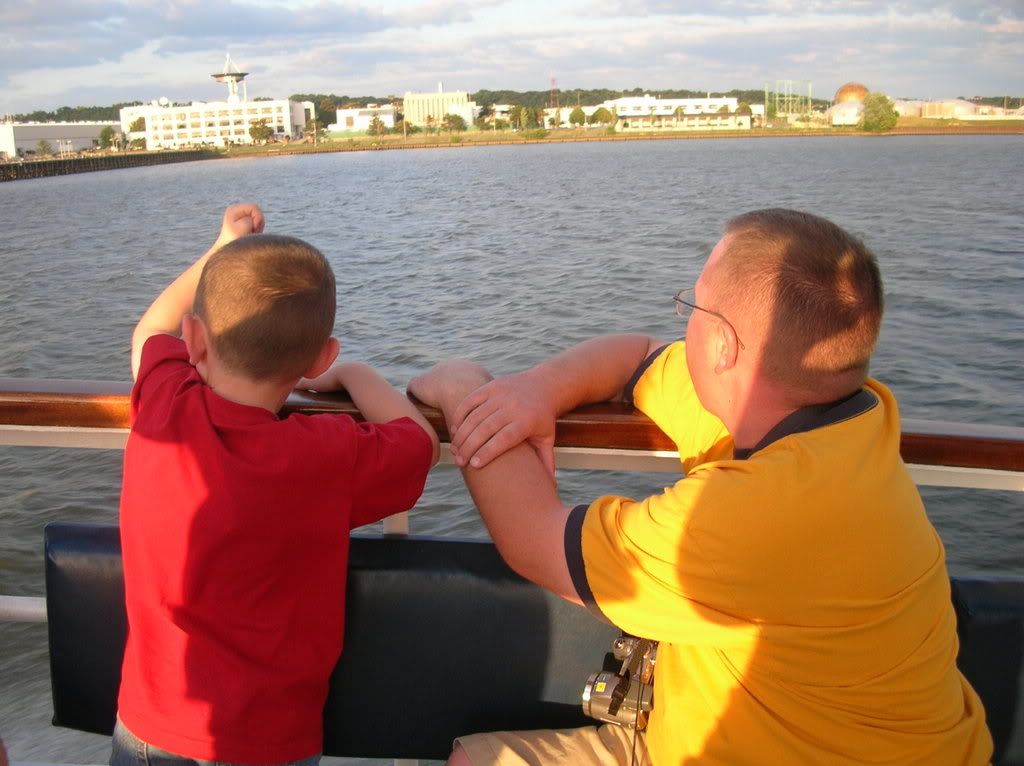 Friday evening we rode a boat back into DC from Old Alexandira.
Saturday:
The kids & advisors did a service project on Saturday. This year they picked cucumbers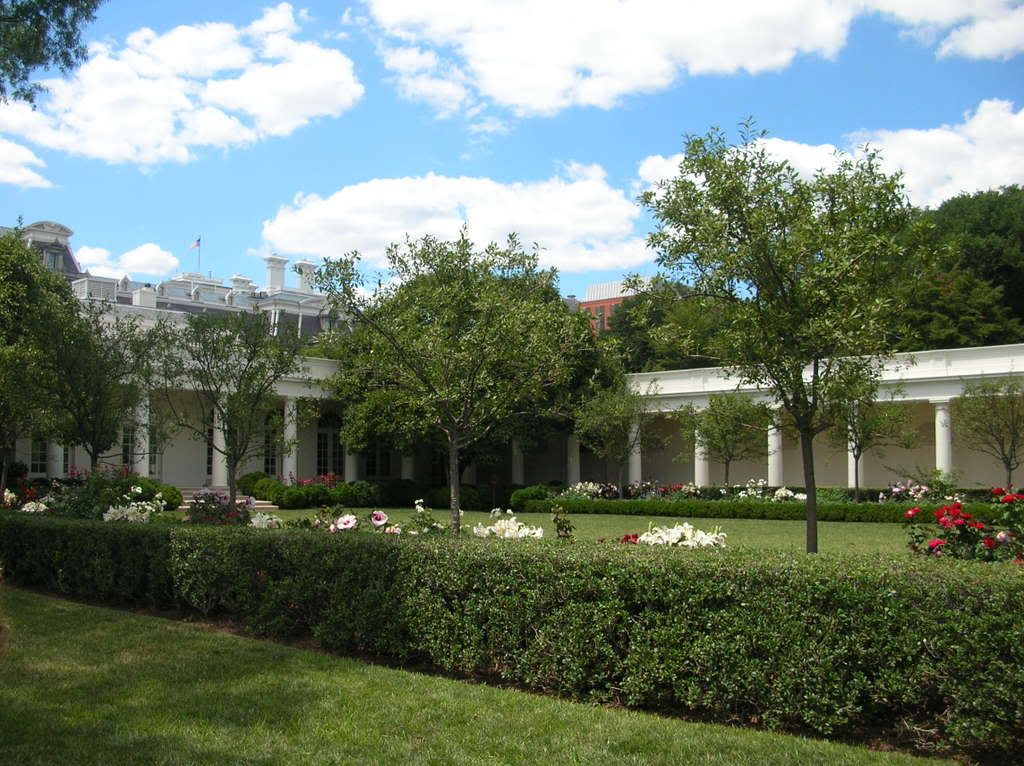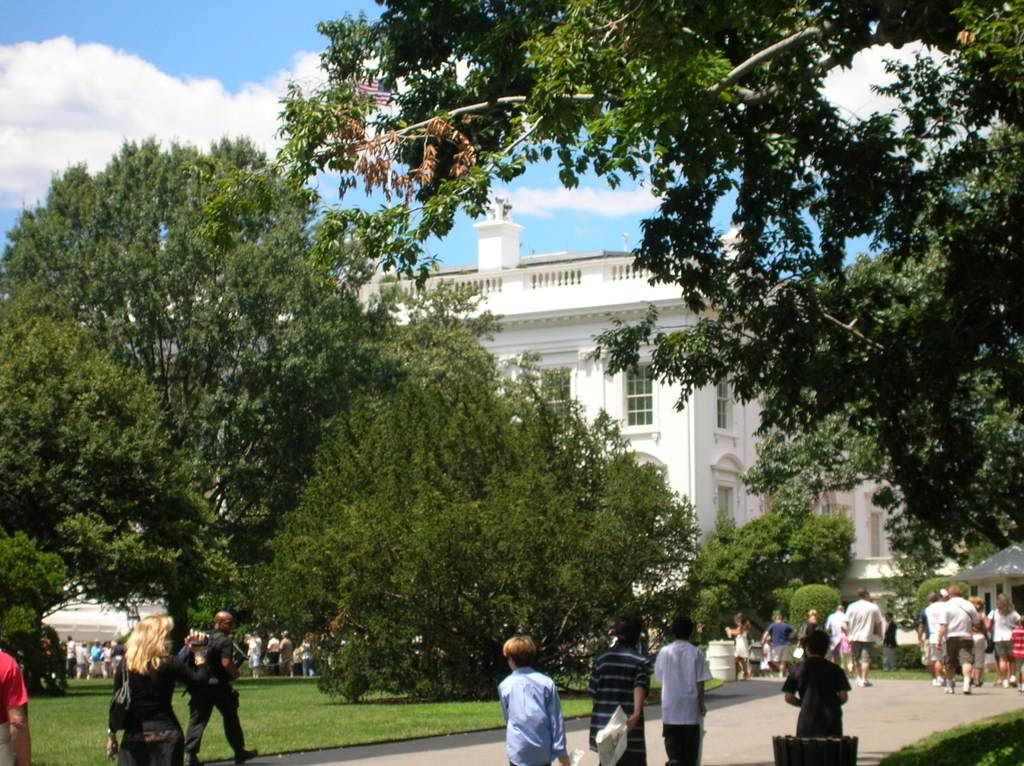 We lucked out and got in on a garden tour of the White House. It was pretty neat.
Sunday: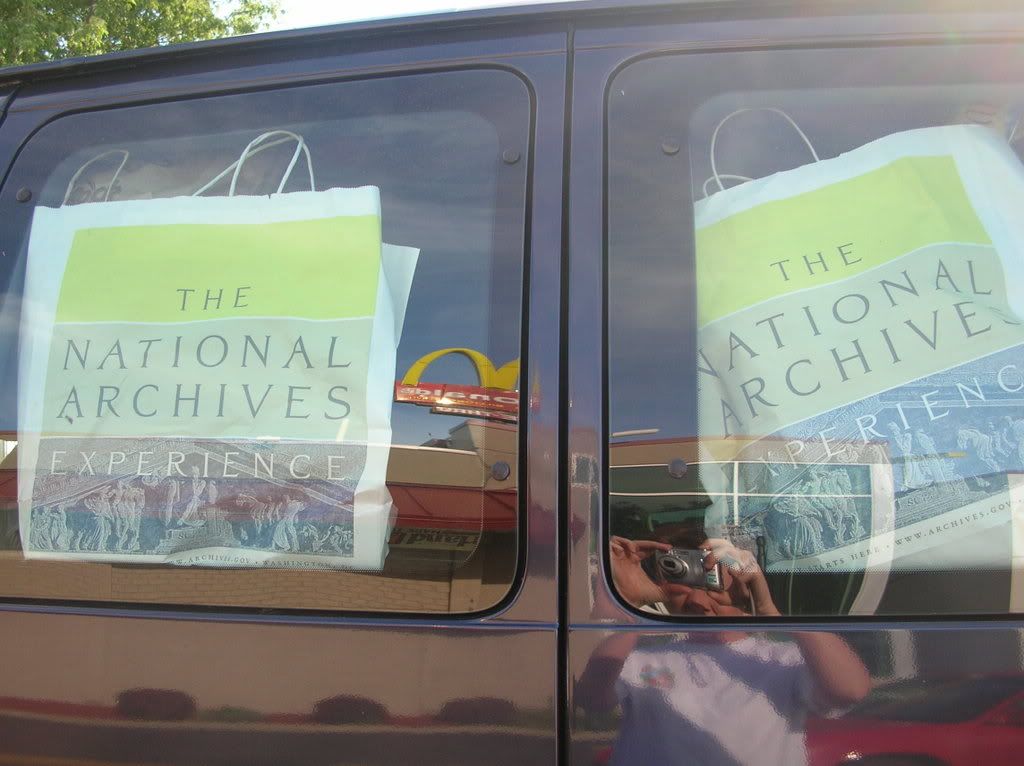 The back of the van on the way home