Christmas morning was good in our house. We weren't sure how things would go over with the Wii. We had explained to Cade that Santa was bringing him surprise this year, it would be something he didn't even know that he wanted yet. What Cade really wanted was an ATTE from Star Wars. I'm still not sure what it is, except it's a very large toy. He was sure that Santa was going to get it for him. We kept explaining that Santa also talks to grandparents. Cade said his grandparents couldn't afford the ATTE (he's started reading the prices out of the Toys R Us catalog) Needless to say we were a little concerned about his reaction on Christmas morning. But it worked out. Here's the Wii moment….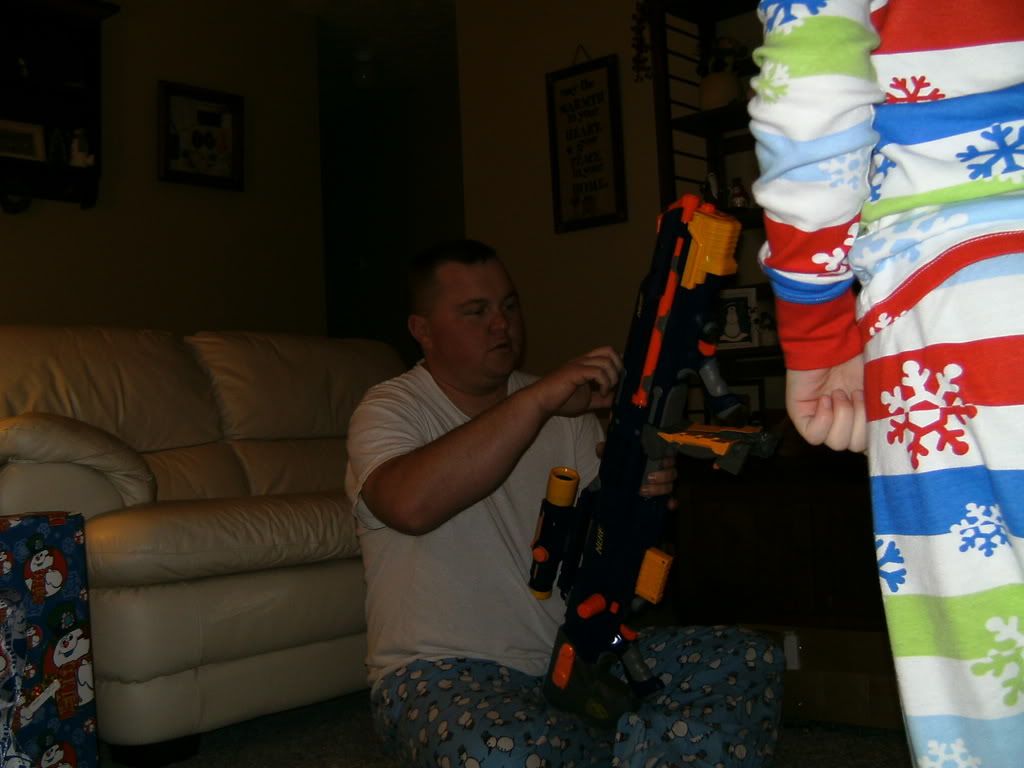 I'm not sure which one the gun was for....
We spent Christmas Day with the Fowlers this year. I don't make it home very often and when we do I don't get to stay for church on Sunday mornings. Because of that, I rarely get to see my Aunt's, Uncle's and cousins. It's worked out to where we could spend Christmas day with my side the last three years and I've really enjoyed it. I know Cade does because he gets to play with cousins that he only sees once a year. I think Cade and Glynn hit out in the basement playing Glynn's Wii most of the day. Jay hooked up our Wii upstairs so the adults could play.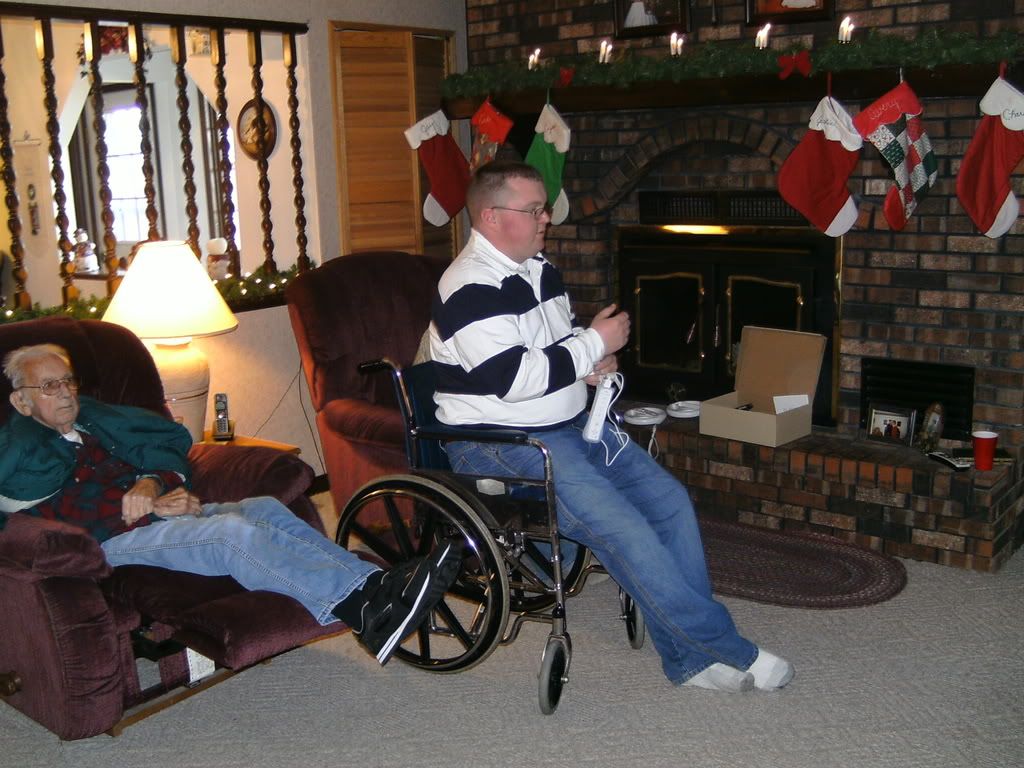 No Jay didn't injure himself. He needed a place to sit and this was the only chair available.
Avery opening up our present to her. It was a Little People Nativity set. Jay and I are going to have to visit Avery so we can play with it. If it hadn't had so many ties on it we probably would've opened it and played with it before we gave it too her. I'll definitely be getting one it we have any more "littles" in our house.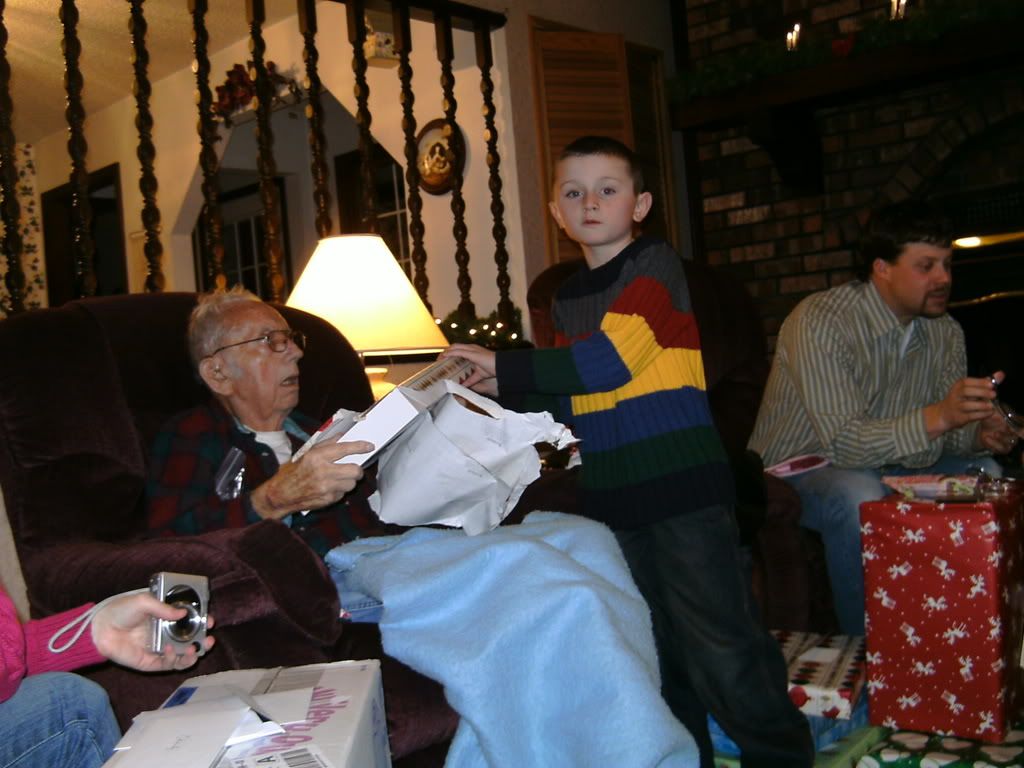 Cade helping Pampa George open his presents.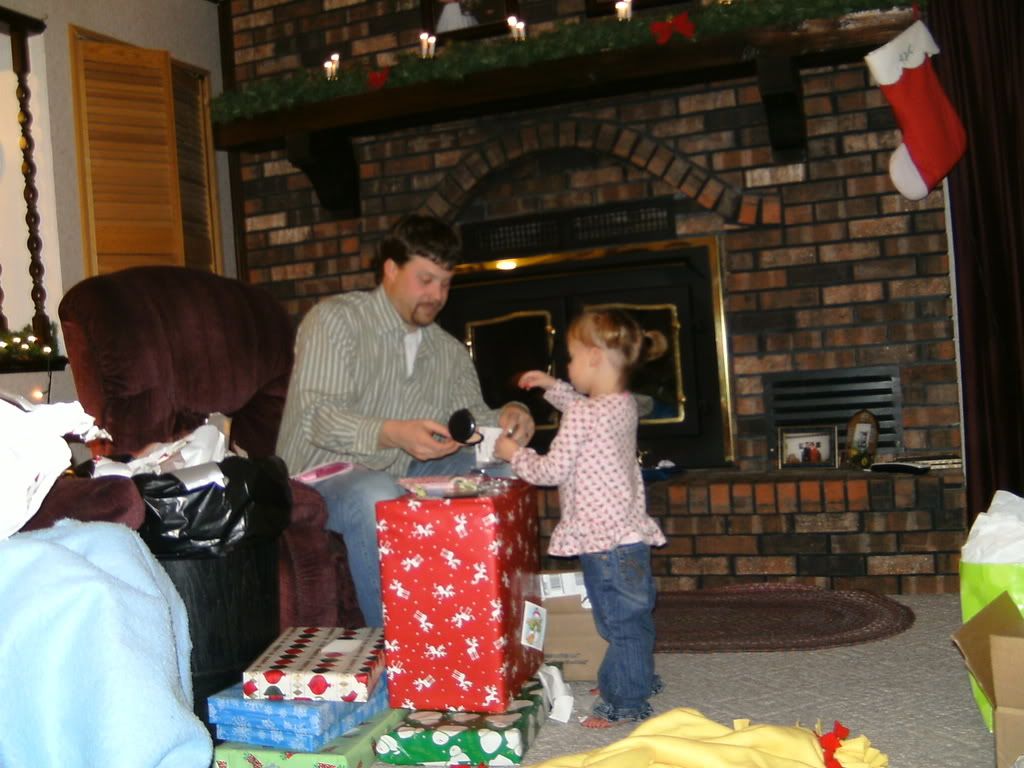 Justin explaining the art of applying powder to Avery. Aren't those pigtails sweet?