Sorry, these pictures are just all over the place. These were taken our last day in Pensacola and then Thursday on the way home. The beach pictures are of Pensacola Beach.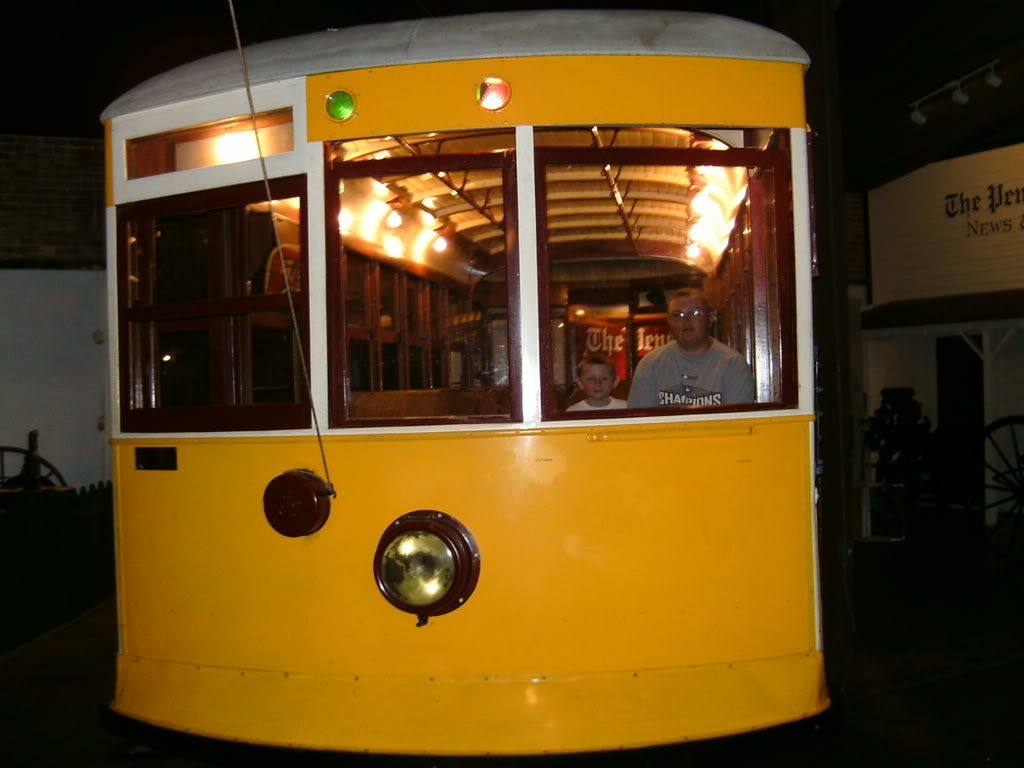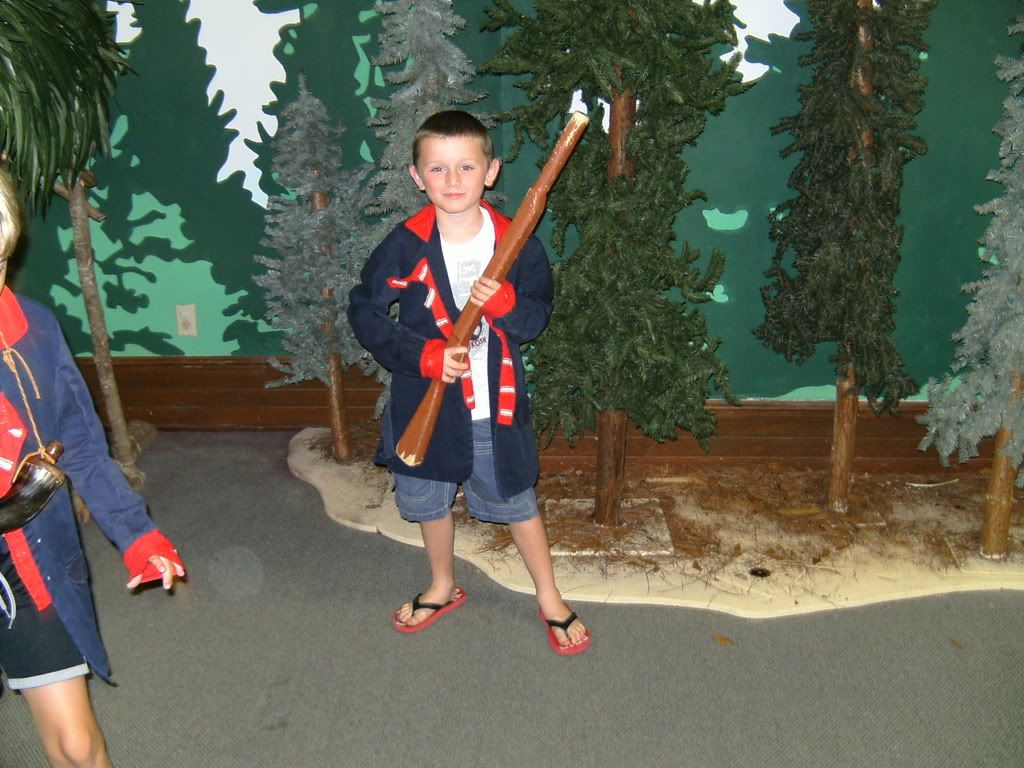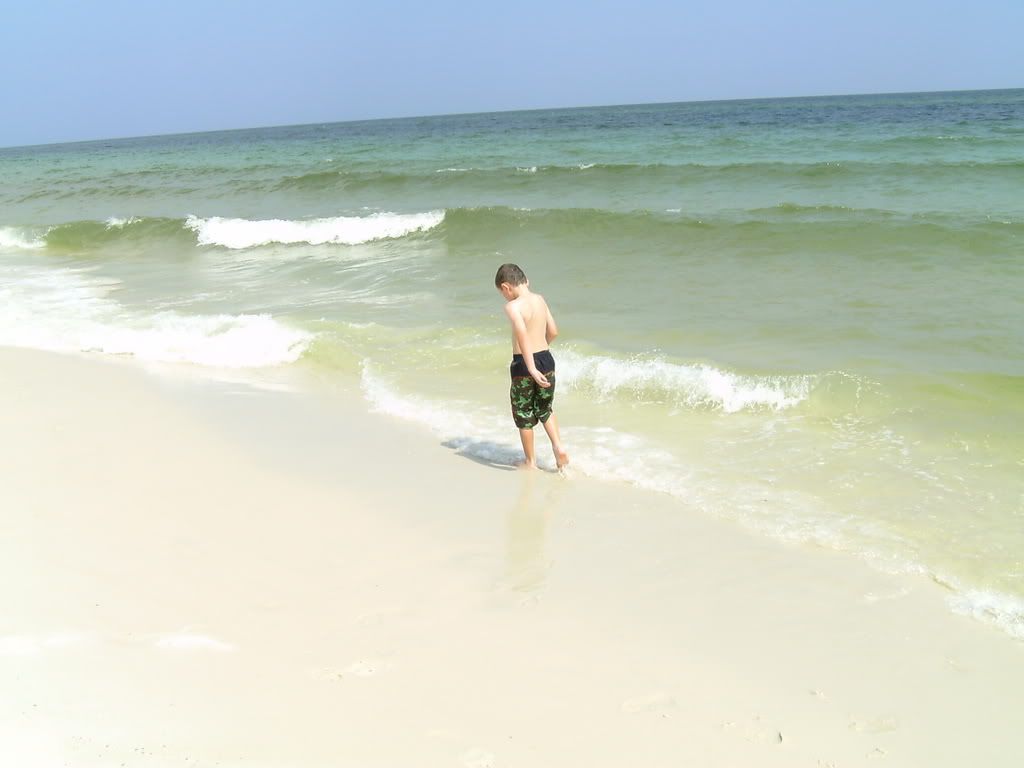 This beach picture is my favorite on from the trip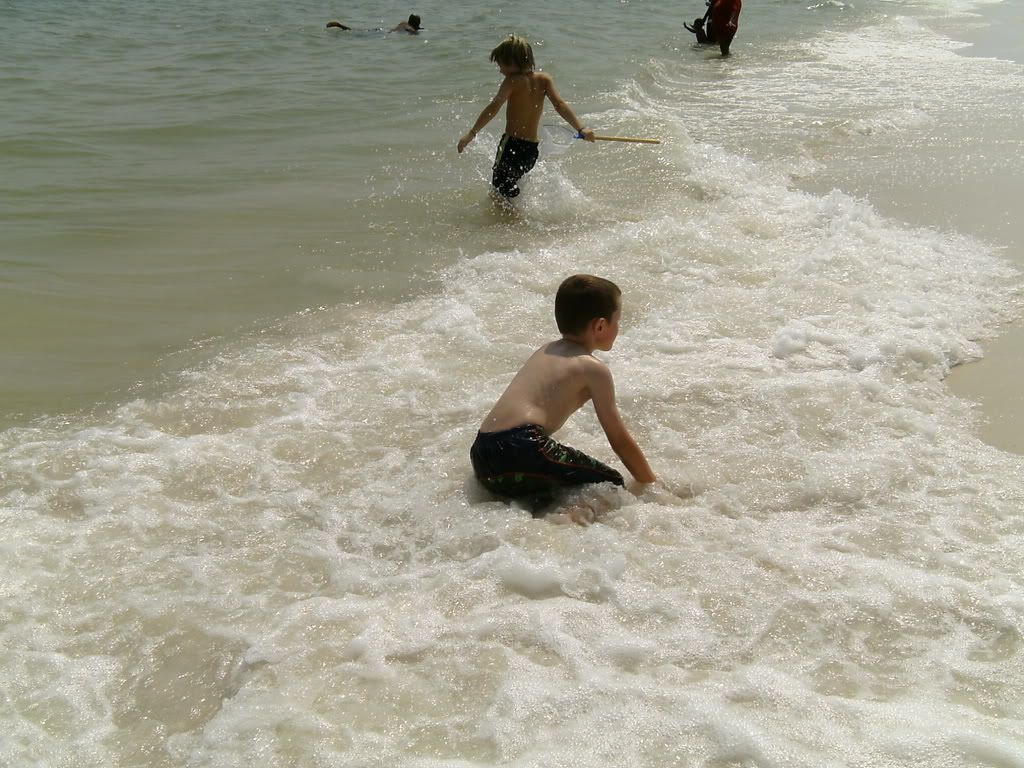 This picture just cracks me up, that's Jay in the orange trunks.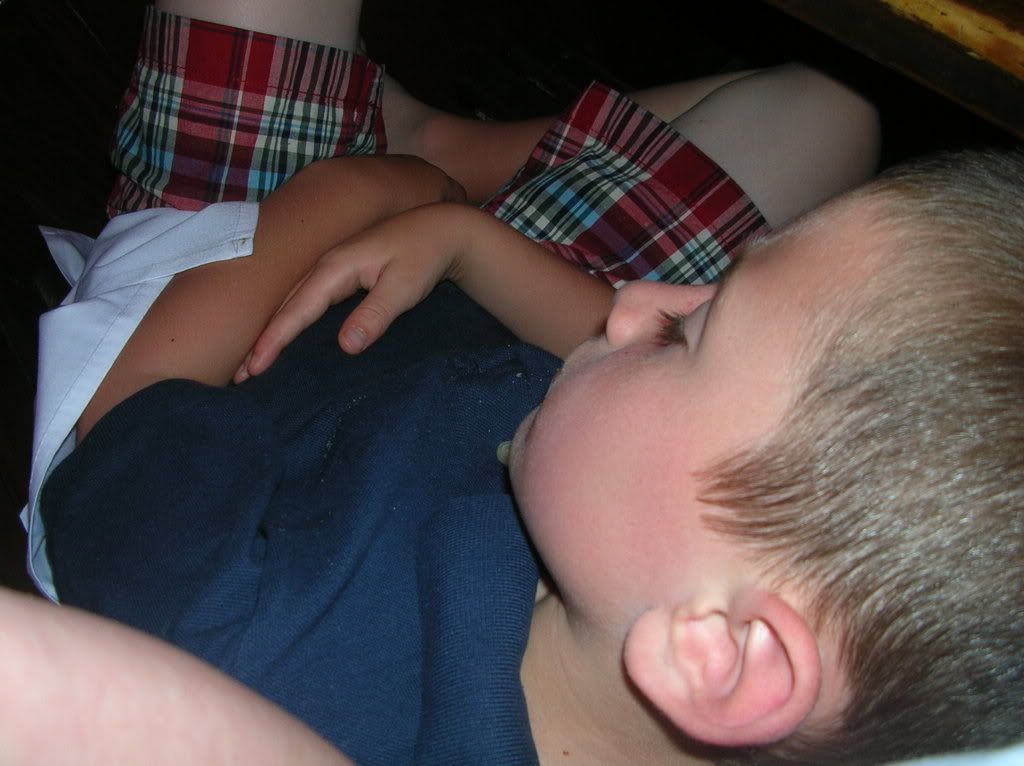 The picture of me with all the stuff on my shirt is one of Jay's favorites. Our last night in Florida we ate at
MgGuires

Irish Pub
. I had a
steakburger
and ended up making a huge mess. Usually Jay is the one making dining errors, but that night it was me. It was very
embarrassing
, I had stuff everywhere. Luckily
Cade
fell asleep so I carried him out of the restaurant. He worked great as a 50 pound cover up. Finally in the parking lot I gave him to Jay, I was about to slip a disk.
The USS Alabama in Mobile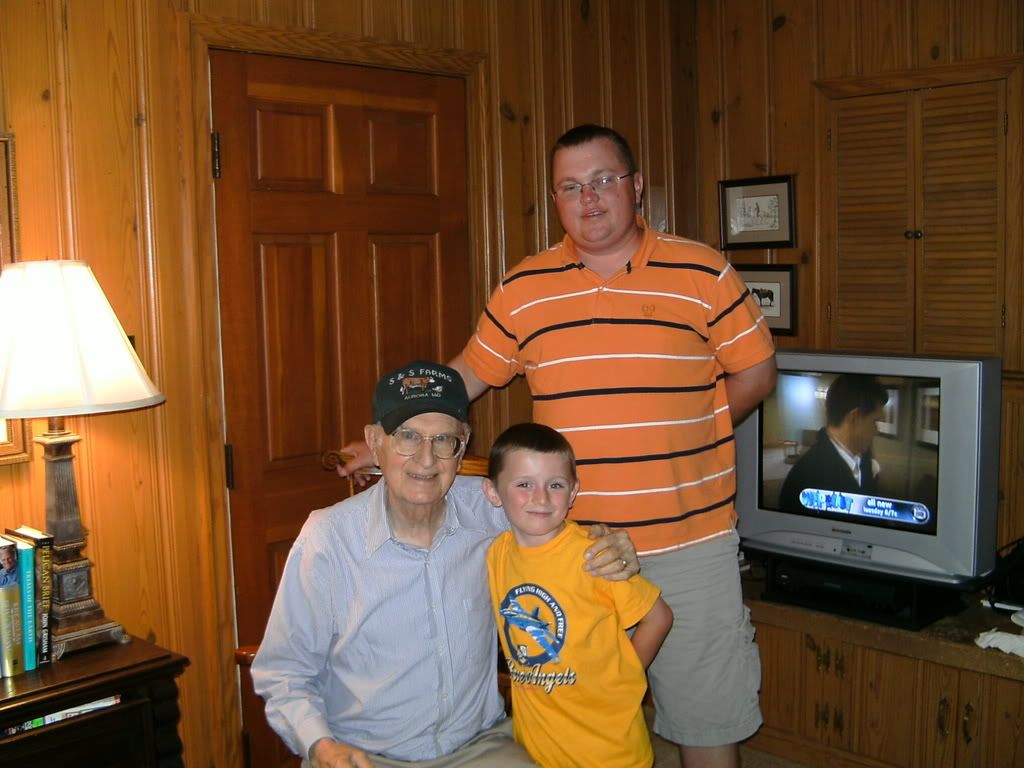 Jay's great uncle Ted and his wife Nan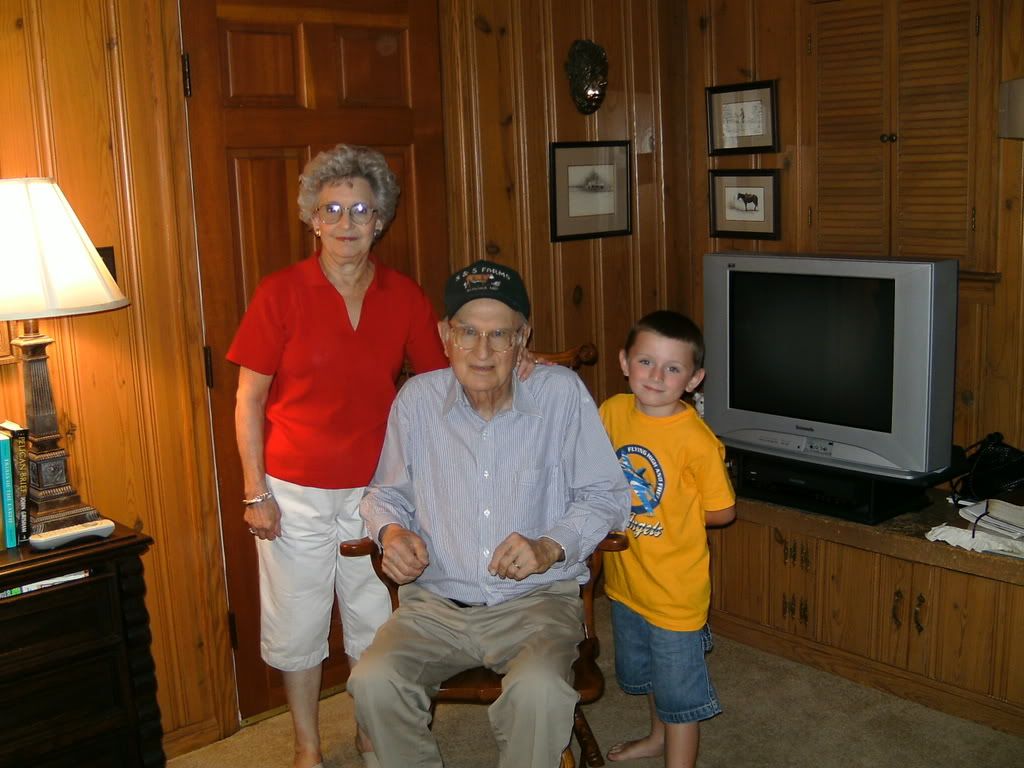 We drove through Mississippi on
Thurday
and stopped to see Ted and Nan for a couple of hours. It was a nice visit, except I think
Cade
drove Nan crazy.
Cade
still doesn't understand that just because his grandparents stop what they're doing to listen to him - not everyone wants to do that. We've been working on not interrupting people, but so far we haven't made much progress.