Today is Avery's 2
nd
birthday. It's hard to believe that she is already 2. We went to her birthday party Saturday night.
Here she was a year ago
Here she is now
When Charity was taking these pictures before the party she
couldn
't keep Avery's fingers out of the cake. We ended up eating cake with about 5 little finger marks in it. It was pretty sweet looking.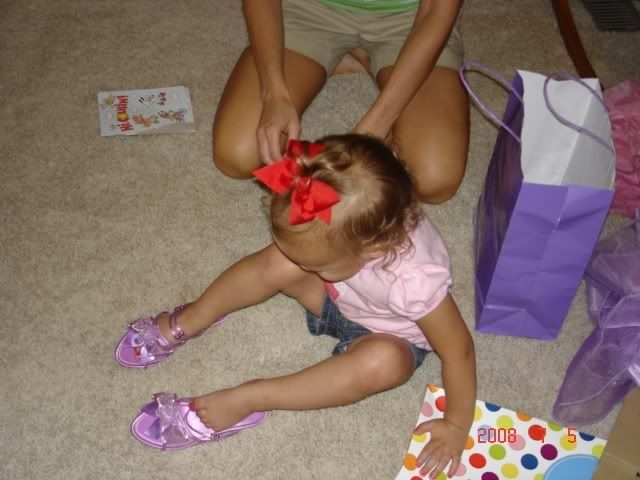 These are the shoes
Cade
gave her. She loved them, but I don't think her daddy was quite as thrilled with them. They are pretty loud on the laminate floors.
What's wrong with this picture? And he was embarrassed about carrying a present in a purple bag
This is the present from her mommy and daddy. Her cousin Kennedy is the other little girl in the background.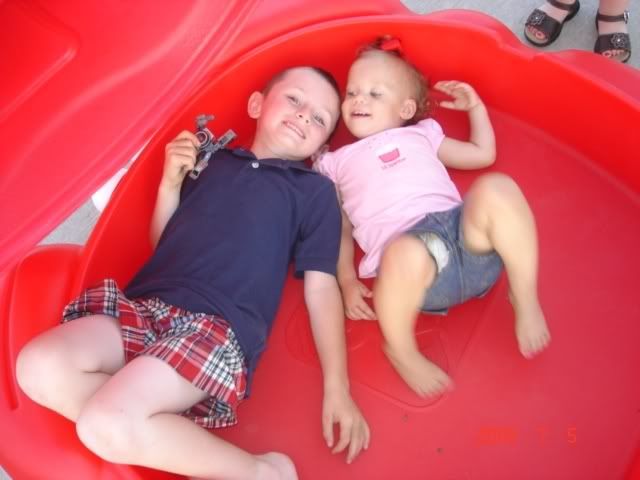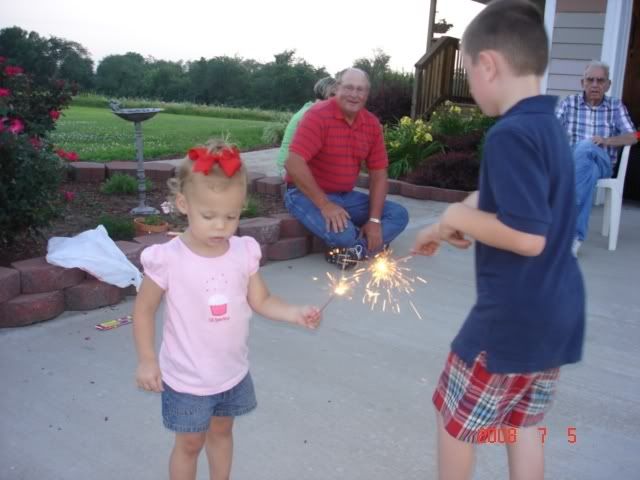 Some cute pictures of Avery and
Cade
together
and the cool girl the day after the party.

Happy Birthday Avery
my favorite niece!!!!