We've always tried to make Cade's birthday parties special. Some would think that we spoil him too much with what we do, but we really don't care. The more time that goes in between Cade and another baby reinforces how much of a miracle Cade truly was for our family. I know every child is a miracle, but after all of the problems we've had, we feel so blessed to have Cade. Therefore we really like to celebrate his birthdays. Someday we want Cade to look back and realize how special we tried to make his parties. I think his 6th Birthday will be the one that really sticks out to him. It was a Civil War themed party and we got him a Union costume to wear.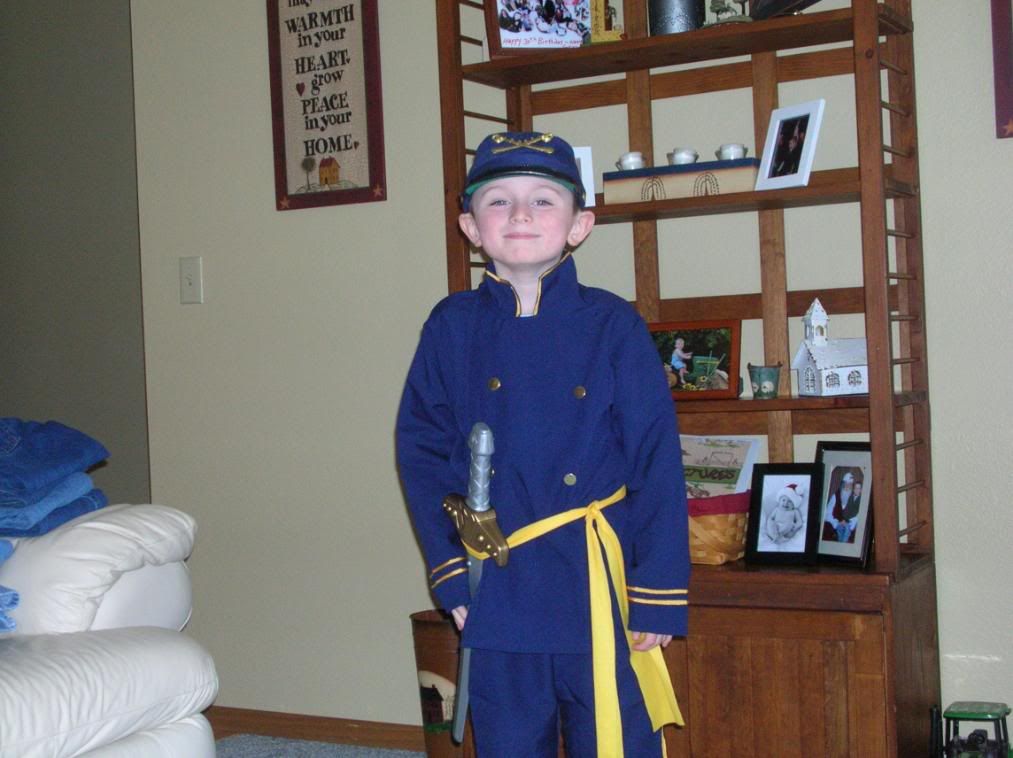 Janella, who made our wedding cake and every one of Cade's birthday cakes, did another excellent job. I know we've asked her to do some strange things over the years and she always does more then we expect.
Instead of getting paper plates this year, I thought using our china would look more authentic.
Then the real excitement began. There were Confederate's hiding in our yard.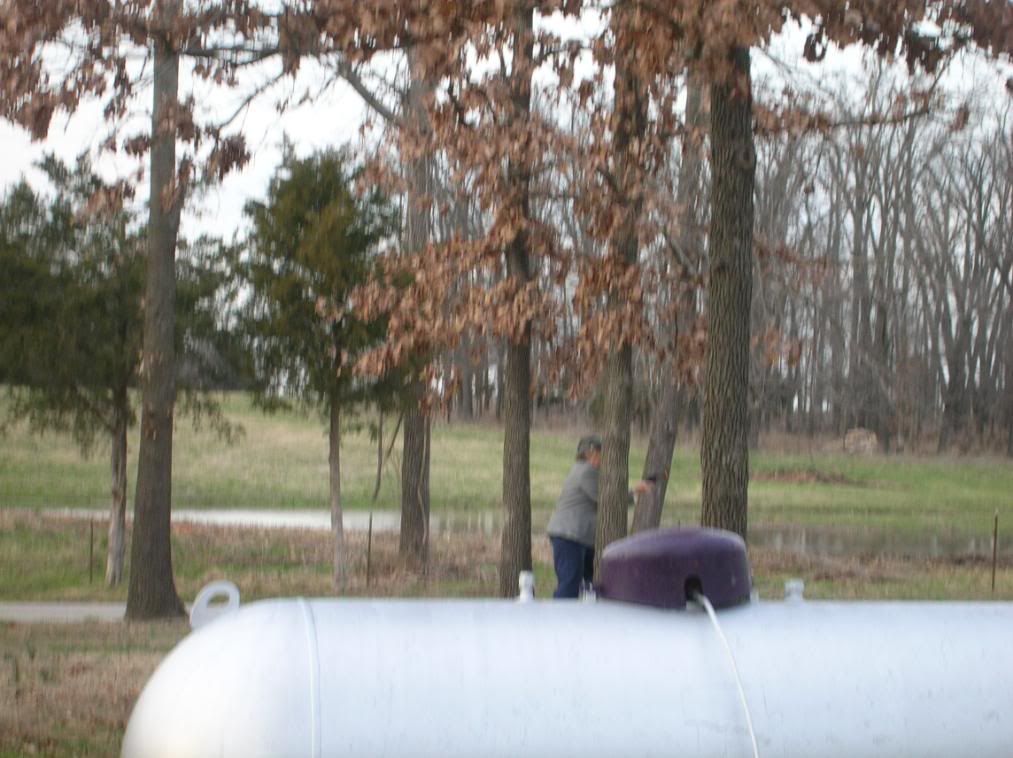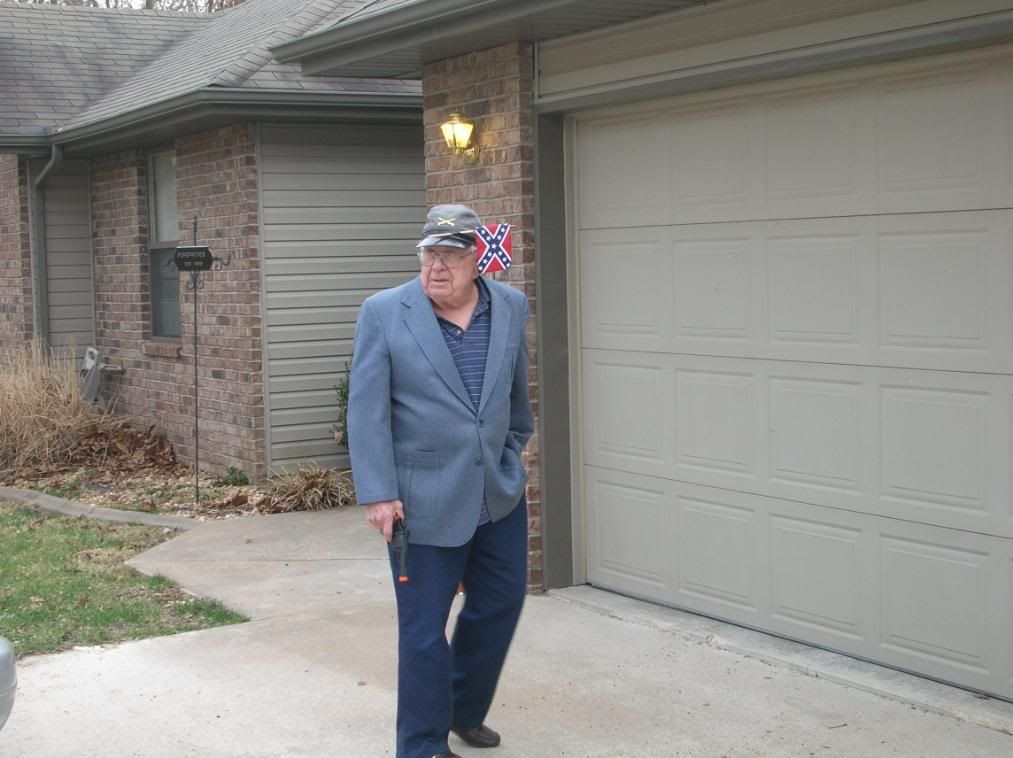 Union Generals came to the front door to alert Cade that a battle was about to take place.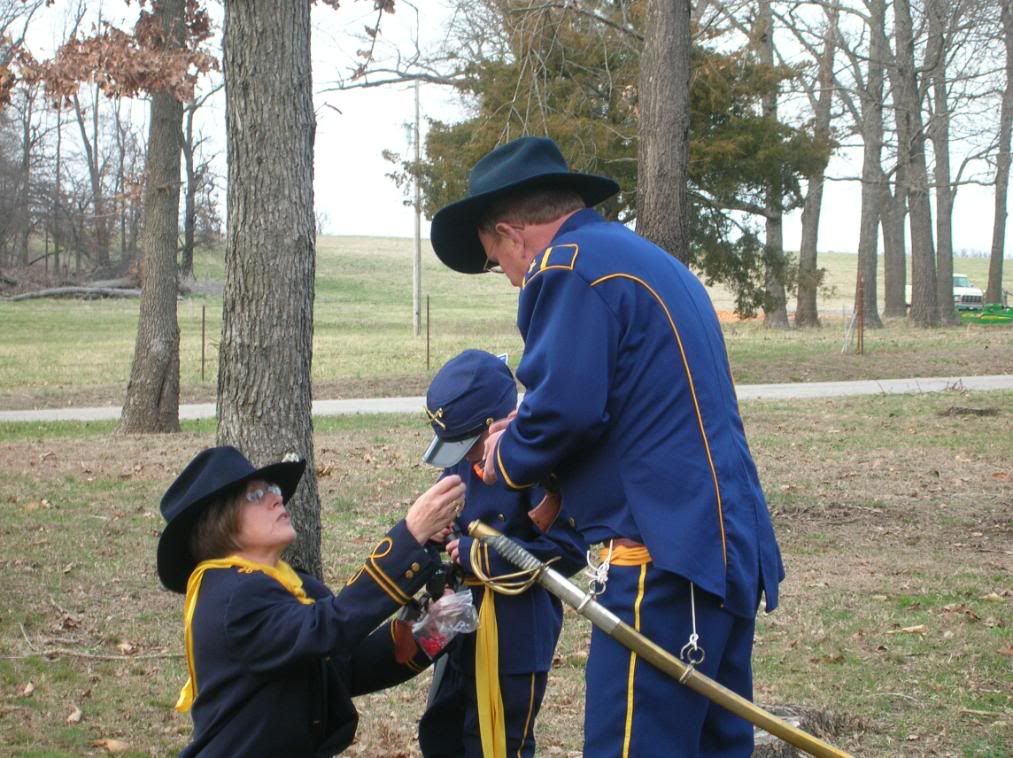 A battle took place right in our front yard (I wonder what the neighbors thought????)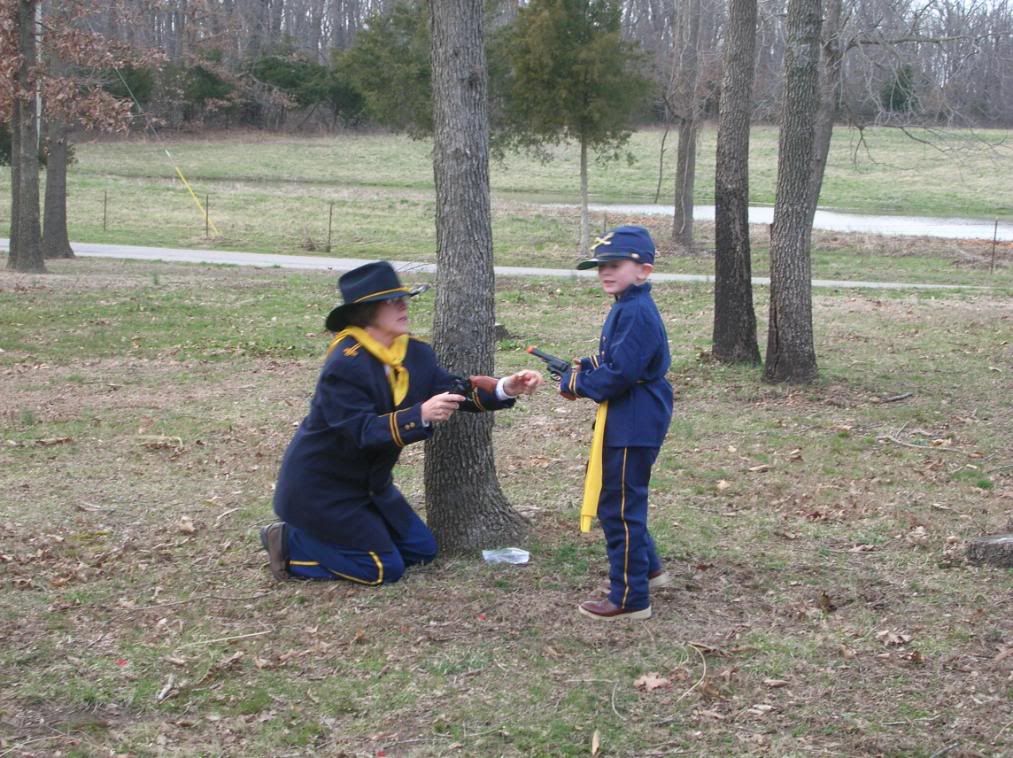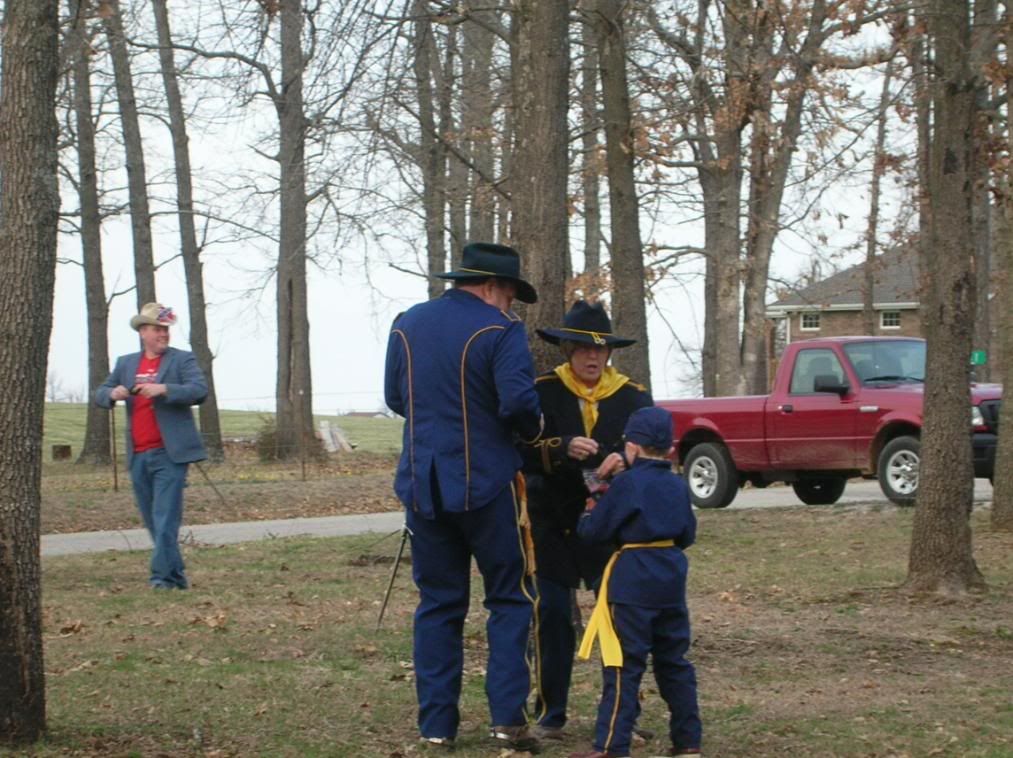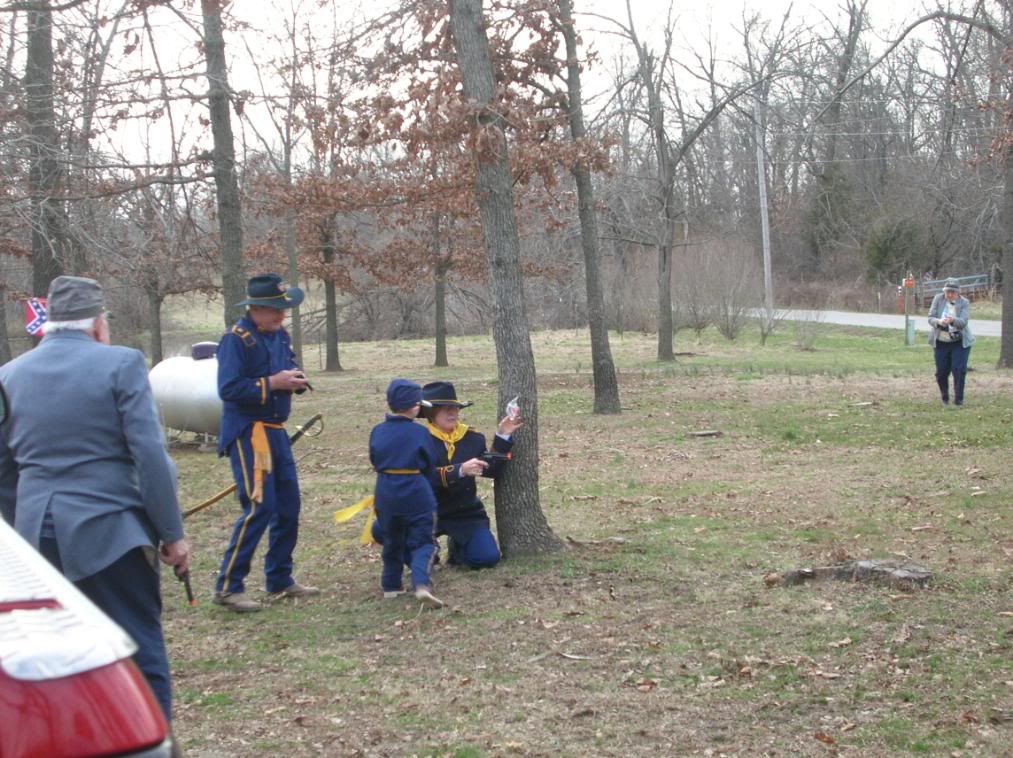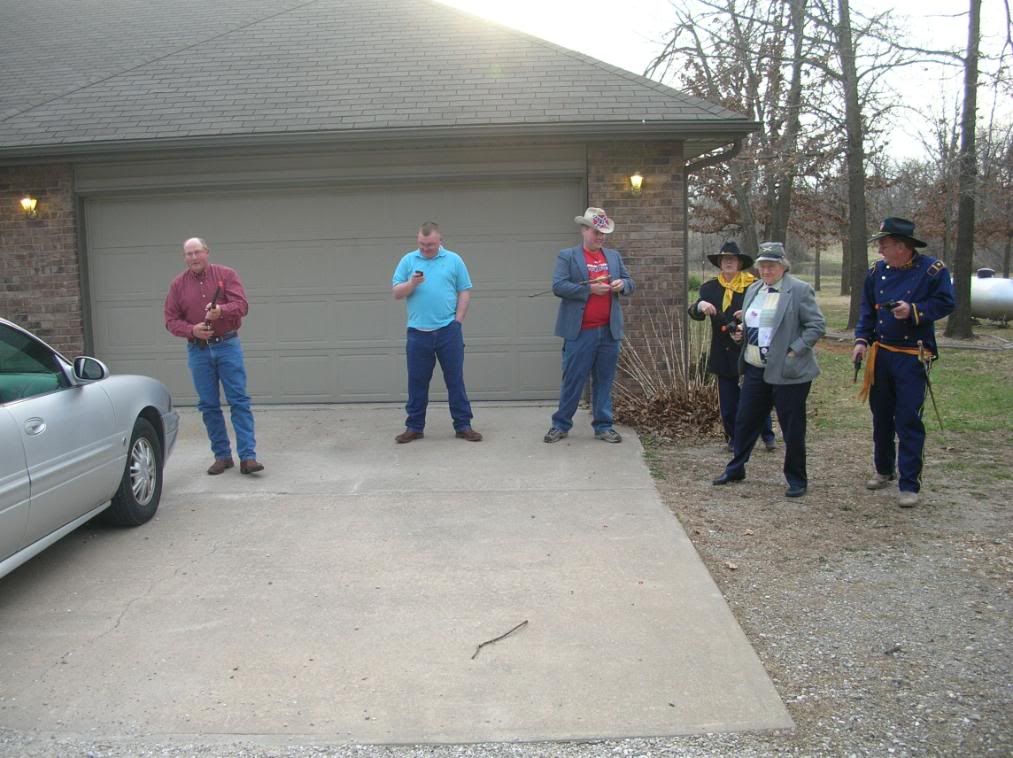 Finally all the Confederates got rounded up and were ordered to bring in the presents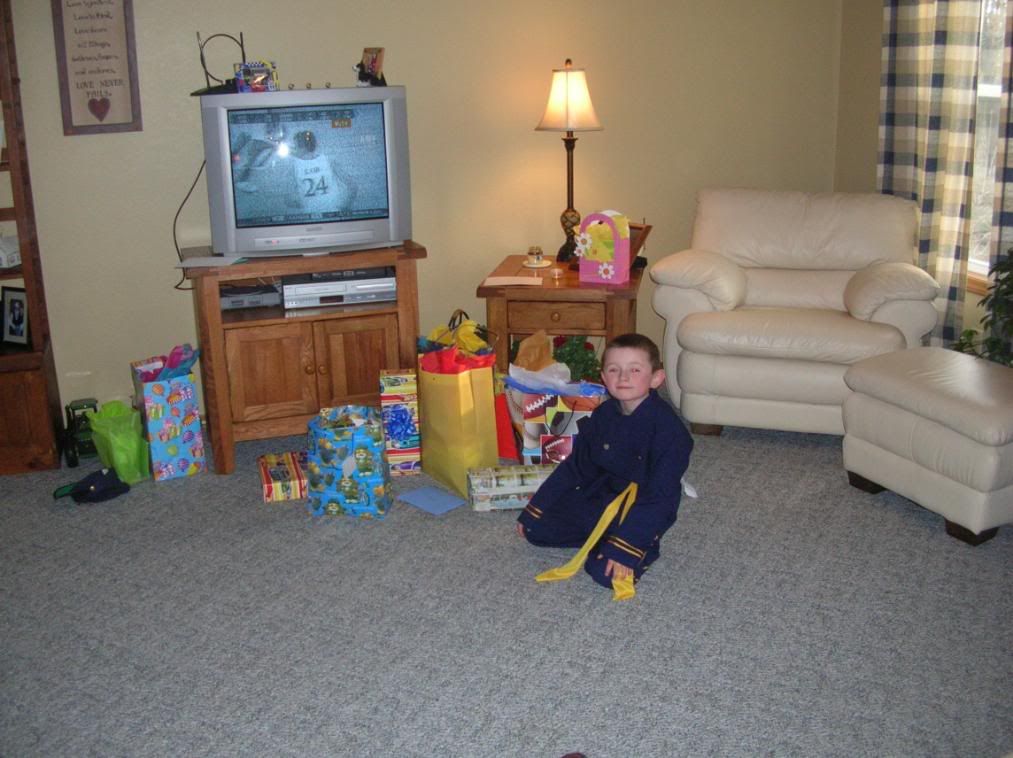 Avery even got in on the excitement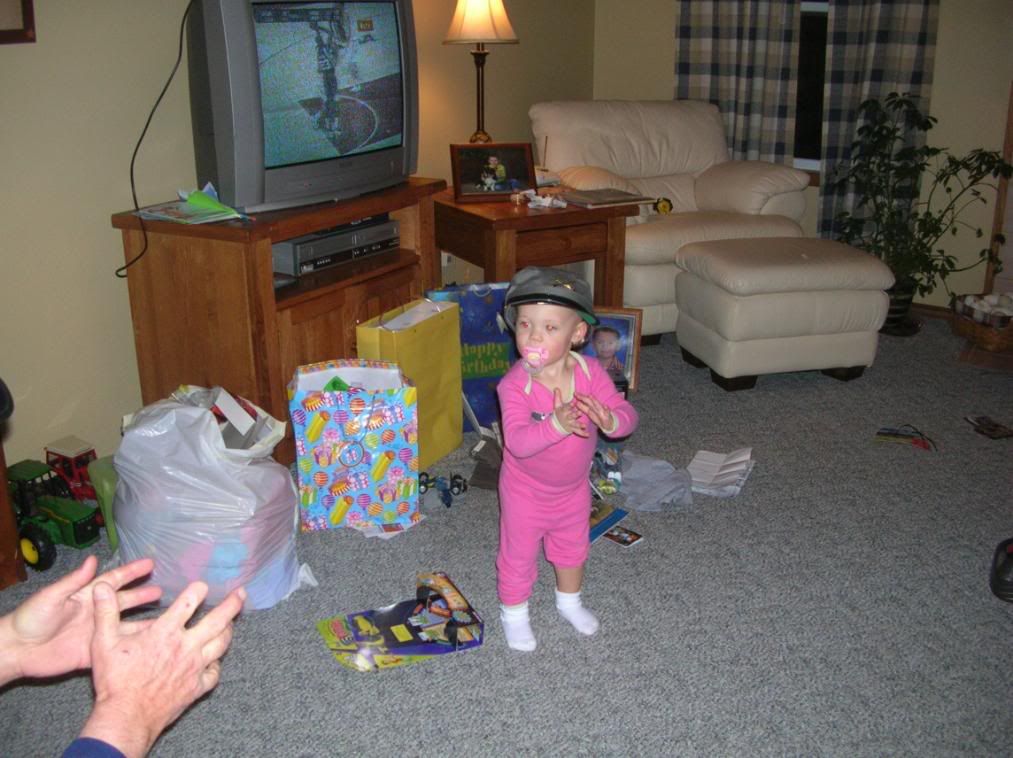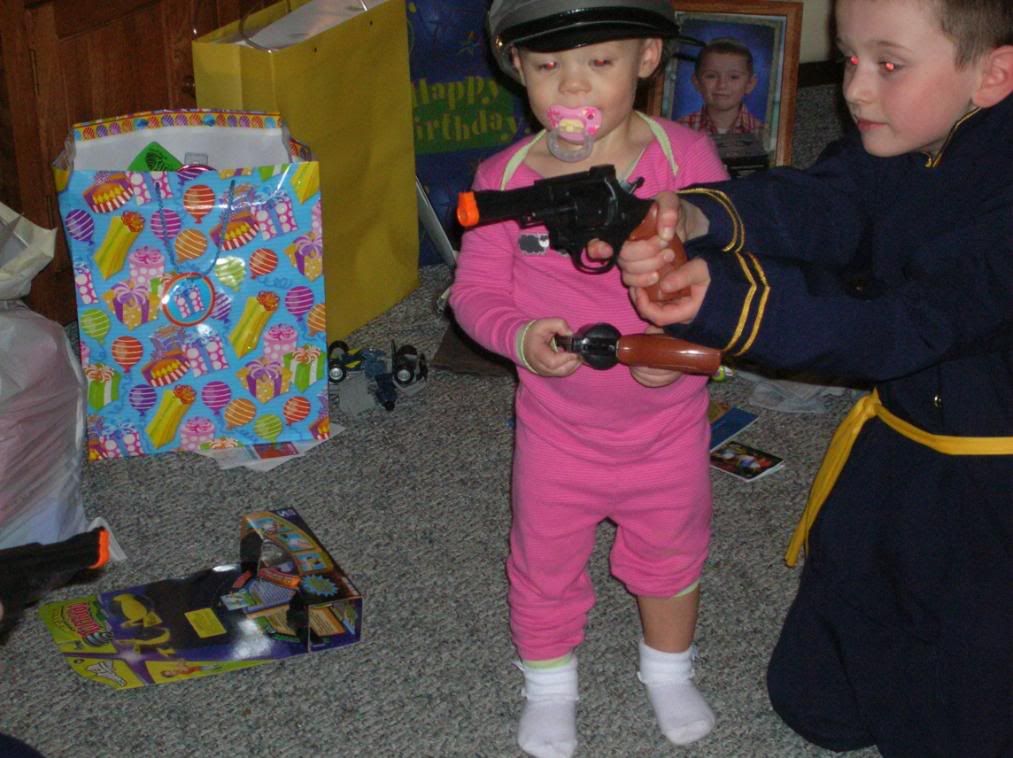 It was a great party and we all had a good time. Thanks to MeMo, Papa Jim, Nana, Granddad and Uncle Terry for really making it one he won't forget.