Edited Monday afternoon to add pictures of Saturday at the bottom of post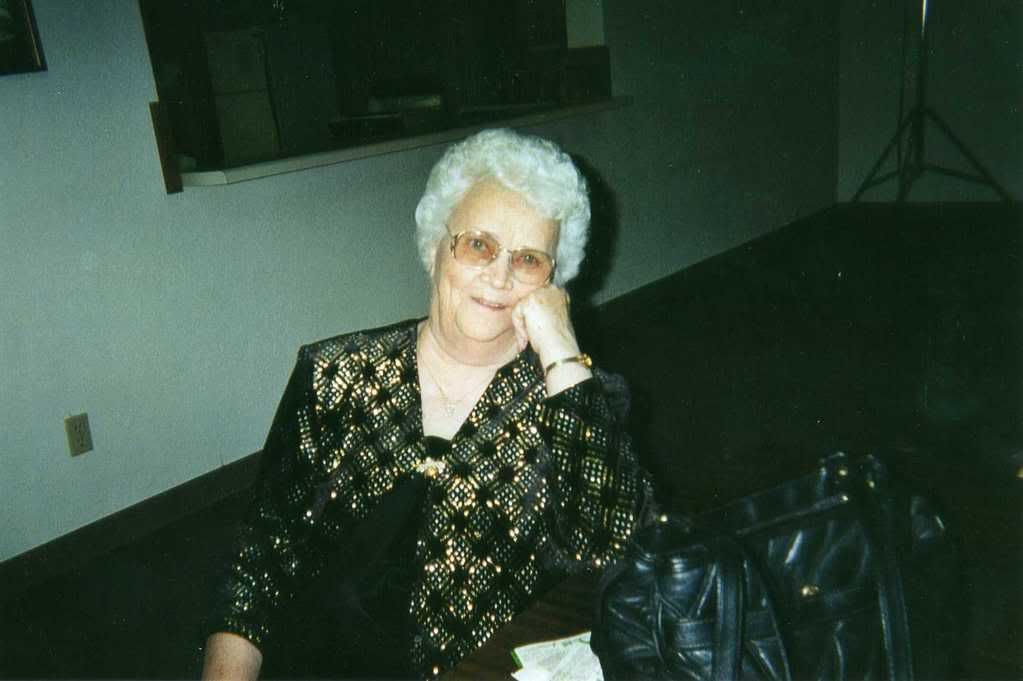 Today would've been Mamma's 83rd Birthday. She's been gone for 5 months, but I still miss her. The night of our homestudy I was going over my list of people I called. I called Mom, I called Dad, I called Charity and then I thought I need to call Mamma and then I realized what I had thought. Mamma always was there for every major or minor event in our lives. She was at every ballgame and every school activity. She went with mom to buy our first Easter and Christmas dresses. She went with us when we bought our prom dresses. She was there when we bought our wedding dresses. When J and I bought our first house she was there helping us by waiting on the people who laid our carpet. She and Pampa even drove to the hospital when we had C, drove home early that morning after he was born, and drove back the next day. I've been having a hard time lately because this adoption is another major event in my life and neither of my grandma's are here to share in it with us. For 30 years Mamma was always there and it's hard getting used to the fact that now she's not.
To celebrate Mamma's birthday, Mom, Pampa, Charity, Avery, and C and I visited Mamma's grave. I had not been there since the funeral. We also stayed in town and took C to the Fort. He's been so obsessed with the Civil War lately, so he had a great time. We were finally able to find him a Civil War hat so he was happy. We also took a trolley ride around town before we came home. We had a good day, it's been a long time since we had been to the Fort. It was pretty much the type of day Mamma and Pampa had taken us on several times while Charity and I were growing up. That evening we went to Pampa's house and Mom fixed dinner. It was a celebration that Mamma would've loved. I thought it was a very fitting way to spend her birthday.