There was a segment on the Today Show Saturday morning about those things we take pleasure in even though we shouldn't (like candy) or embarrass us (like Elvis singing Here Comes Santa Claus on your iPod).
One of my guilty pleasures (besides Elvis Christmas songs) has always been listening to rock music a little too loud in my car. That's probably the only thing I'm missing since I've changed jobs – that long drive home where I could listen to music really loud. One of my favorites has always been Aerosmith. I discovered them when I was in the 8th grade. Their song What it Takes came out then and I've liked them ever since. There's something about their songs that can make me happy, especially when I'm trying to clean the house. It's just one of those things.
Last April my mom called me and said that Aerosmith would be in KC on September 1 with ZZ Top. She ended up surprising me and my sister with 3 tickets to tonight's concert. I don't know how many times over the summer I told Jay how excited I was to see Aerosmith. But, in the back of my mind I had this "feeling". You know those feelings you get that you can't explain, your not being negative, it's just a feeling. I knew something would happen and we wouldn't get to go. Even though mom had the tickets in her hot little hands I knew this wasn't going to work out. Of course I thought it would have something to do with one of us or my grandpa.
About two weeks ago mom e-mailed me to see if I'd heard about Aerosmith cancelling their tour. I got on Aerosmith's website to find out for sure. Steven Tyler fell off the stage at Sturgis and broke his shoulder. I'm not an expert, but at 61 I'm guessing that's not going to be an easy break to recover from. Due to his injury Aerosmith had to cancel the rest of their tour.
At first I tried to stay positive about it. We were being considered for a situation and the baby was due around this time. Maybe that was why we weren't going to the concert. That idea got shot down last week when we found out we weren't picked. I guess there's no ulterior motive, no exact reason why this happened…except Steven Tyler danced to close to the edge of the stage (someone should tell him at 61 he may need glasses) and now I'm looking at this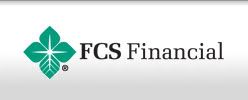 When I could be looking at this
I'll sign off now and turn up my iPod. September 1st isn't too early to start listening to Elvis singing Christmas songs is it? I don't think Elvis songs ever go out of season....do they?