Today is Jay's 32nd birthday. He's not home with us right now, he's in Oklahoma City with his soils team. I think this is the first birthday out of our married years that we haven't seen each other??? To celebrate Jay's birthday Cade and I ate at Mazzio's. Jay doesn't care for Mazzios so Tuesday nights when he's not home Cade and I will eat there. I told Jay that's how Cade and I would celebrate his birthday. I don't think he was too disappointed to miss his own party.
Happy Birthday....we love you and miss you!!!!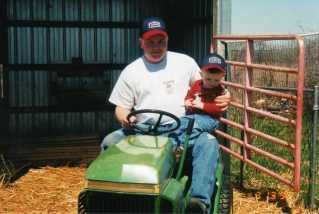 Cade dictated this last part to me.......Dear Daddy I hope you are having fun and HAPPY BIRTHDAY. From Cade. I love you very much.