I'm just now getting around to posting pictures from our really fun Halloween weekend. Jay and Cade were out of school that Friday and Monday so I decided to take off the same days. On Friday we went to Fayetteville and Cade Trick-or-Treated around Nana and Granddad's neighborhood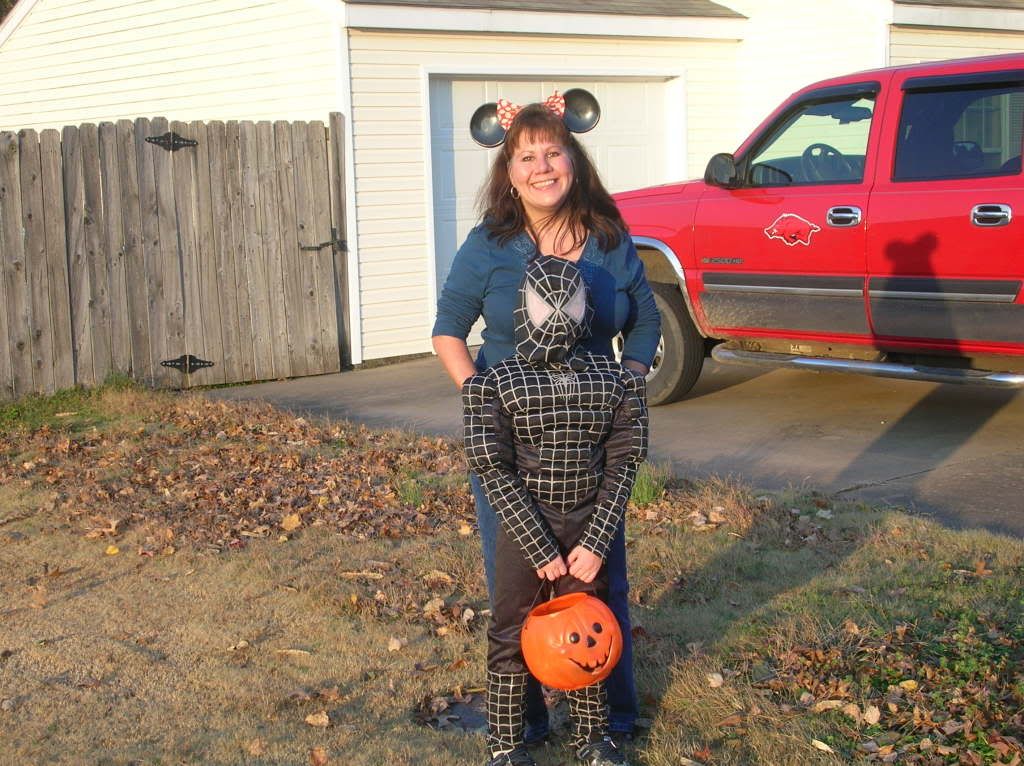 But the highlight for Cade was handing out candy for Nana and Granddad. Since we've always lived in the country we've never had trick-or-treators so this was something new for Cade. Jay and I left him there handing out candy and made a Wal-Mart run for the next day. While we were there Nana called and asked if we could pick up more candy. They had ran out and Cade wasn't too happy about it. There were two little kids on the front porch when Cade realized they were out of candy. He told them he was out but his mom and dad were bringing more and then shut off the porch light. Once we got there with the candy he went out in the yard and told everyone he was back in business.



On Saturday we went to a Razorback game with Jay, Terry and Mary. Terry and Mary sat in the normal seats and the three of us sat in the seats we got for the game. Cade did pretty well through the first three quarters thanks to the binoculars, snow cone and ice cream. At the beginning of the 4th quarter Cade and I headed back to the tailgaiting spot.
The famous Tailgriller.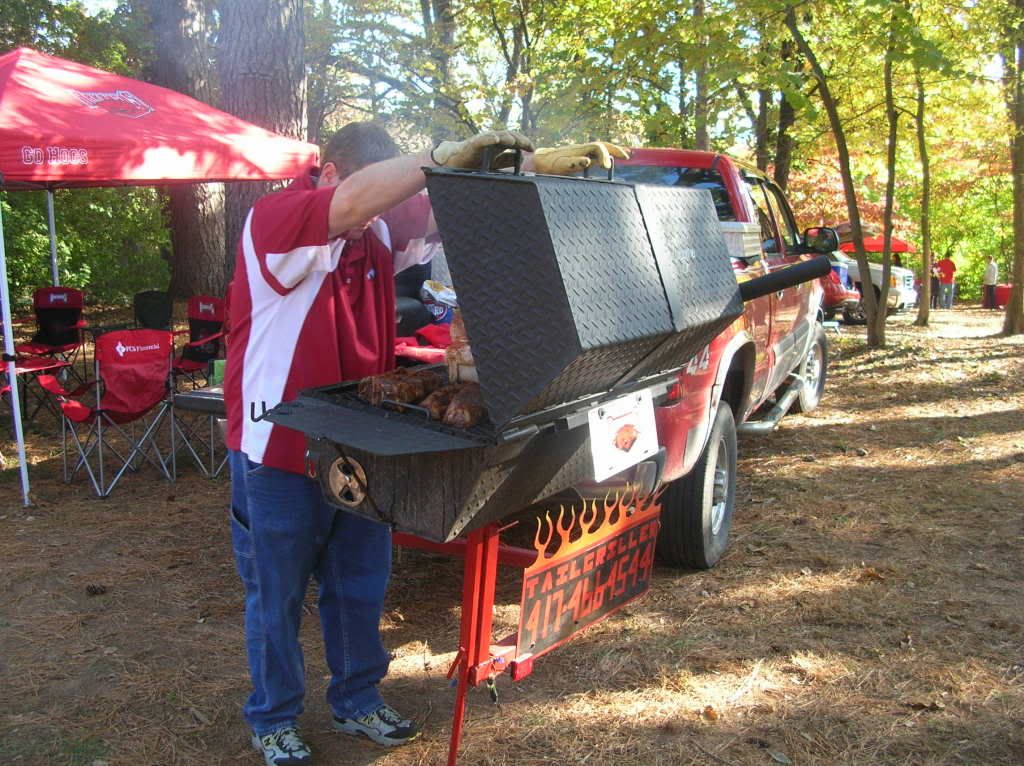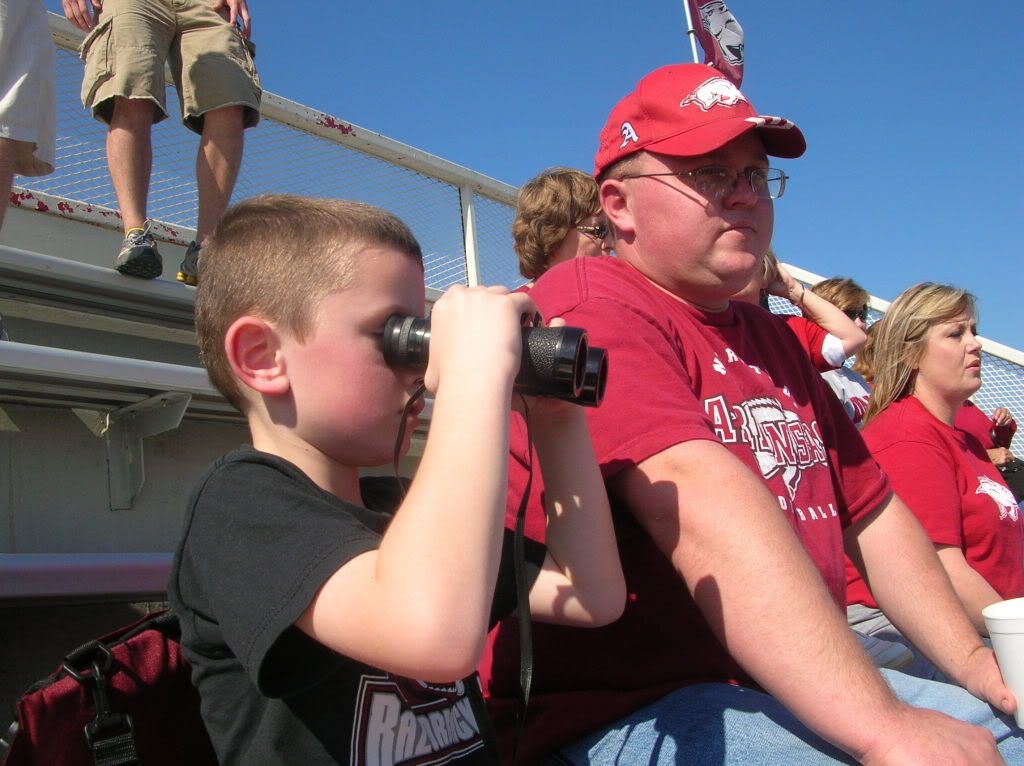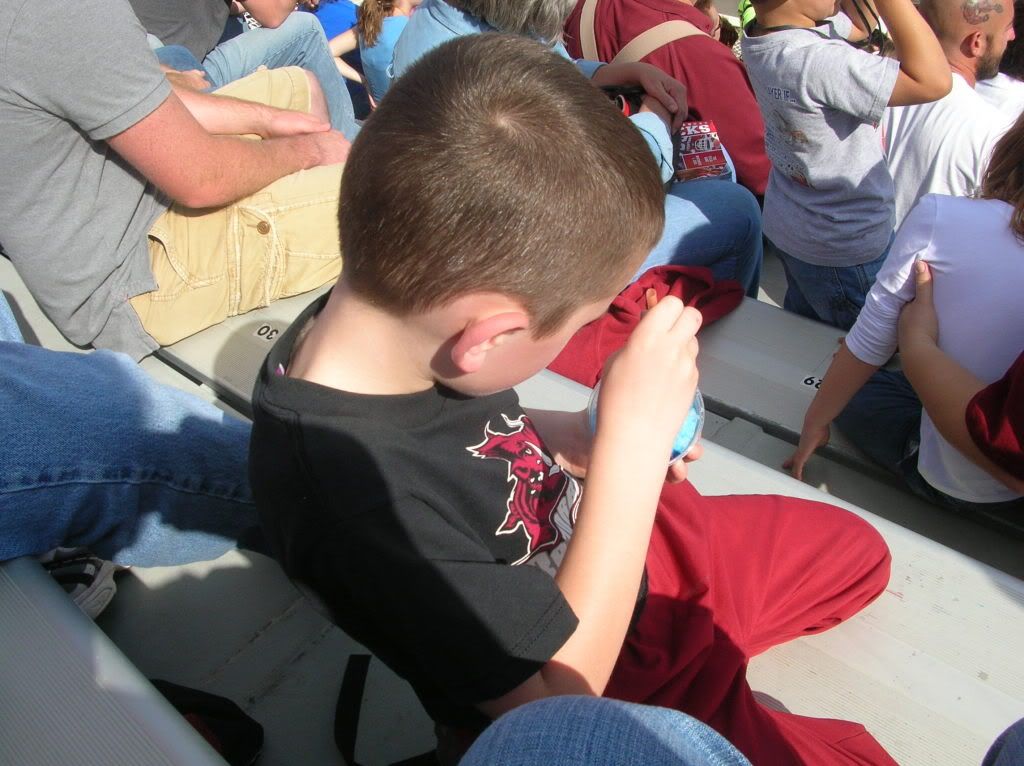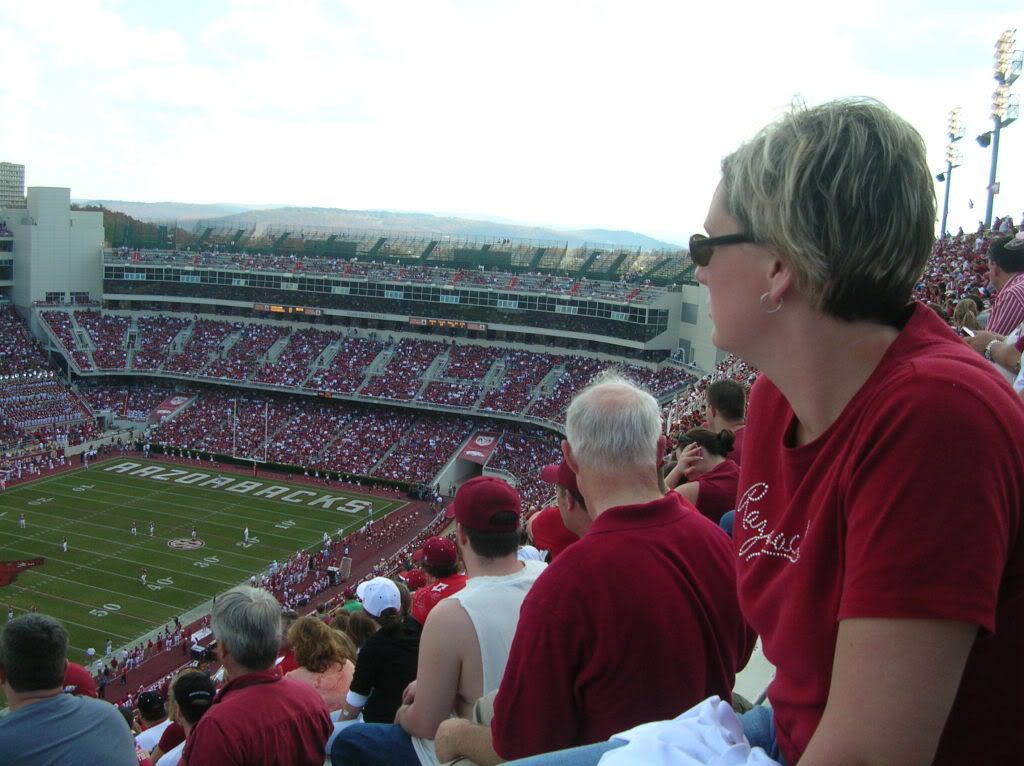 Can you see all of the red in crowd around me?


Then on Sunday we went to Silver Dollar City. There is nothing like looking at Christmas lights and sweating at the same time. It was over 80 degrees that day. Can you pick out Cade in this group of kids?